Katie Holmes Wants to Make Mood Lipstick and Heat-Activated Perfume
Katie Holmes Wants to Make Perfume and Mood Lipstick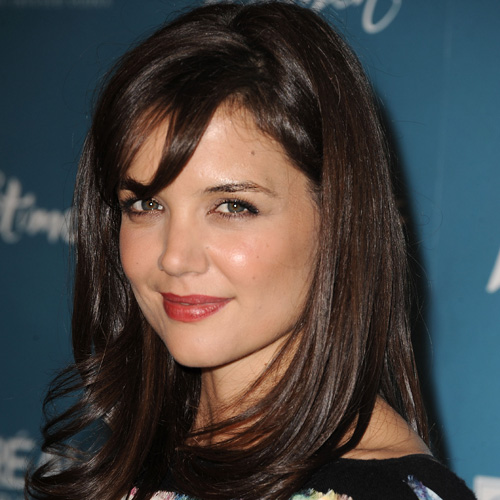 Katie Holmes's and stylist Jeanne Yang's clothing line (rather appropriately called Holmes & Yang) has been out for a few seasons now, but apparently, they're not stopping with designer duds. At a trunk show yesterday in New York, the women admitted that they'd also consider launching a fragrance and even a mood lipstick. To find out why and how, just keep reading.
The standard fruity floral and traditional one-toned lipstick just won't do for Holmes & Yang. For the fragrance, Jeanne said, "It would have to be one of those mood fragrances, where it would change depending on the person," and Katie added that it would need to be "temperature-triggered." The duo also talked about creating a mood lipstick, where Katie suggested that a bad mood would make your lips purple, noting that "it would be a nice warning when you walk into the room."
I know that Katie and Jeanne are (mostly) joking here, but if they decided to come out with a mood fragrance and lipstick, would you be lining up to buy?