Katrina Bowden Interview on Tina Fey and Beauty Routine
Katrina Bowden Talks 30 Rock, Tina Fey, and Her Best Beauty Advice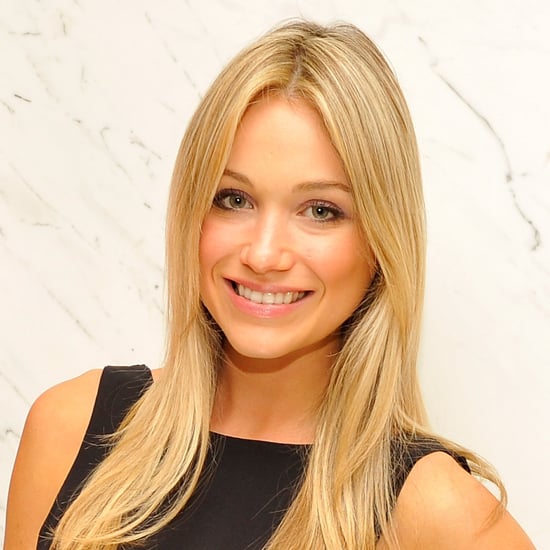 This season marks the end of 30 Rock, but cast member Katrina Bowden admits that there are some things about the show she will always keep with her — like the advice she received from the other women on set. "Tina [Fey] is such a great role model," she said last night at a dinner supporting celebrity colorist Beth Minardi. "Seeing her being so normal and down to earth and laughing at herself made me realize that you can be funny and beautiful and smart at the same time."
On the small screen, Katrina's character, Cerie Xerox, is all about her looks. But in the real world, the actress is far from vain. She describes herself as a laid-back girl who chooses flats over heels and jeans over dresses. Beauty-wise, her routine is all about basics — a little lip gloss, mascara, and a quick bun — except when it comes to her nails. "It's always my New Year's resolution to have better hands and cuticles," she said. Katrina keeps her hands soft with Laura Mercier Hand Cream ($15) and a monthly gel manicure.
"For beauty and for fashion, just do what feels natural to you," she advises. "Some people try to do what's in trend even if they don't like it, but I don't try to force myself to look a different way or do something I don't feel natural in." Even though she plays one foxy assistant on screen, Katrina says she doesn't focus on looks above all. "Being beautiful means to me feeling confident, whether it's about the way you look or being happy with the people around you," she says. "I think happiness makes you beautiful."