Katy Perry Grills at VMAs 2013
Grills Gone Wild! An Ode to the Gals Who Grill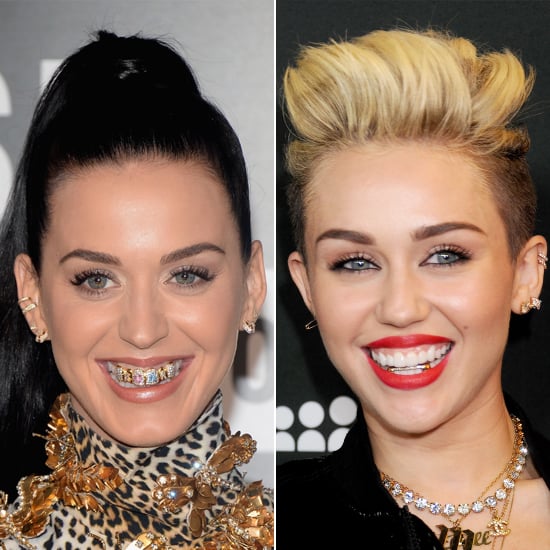 When we saw Katy Perry hit the 2013 MTV VMAs red carpet sporting a bold, edgy grill, we knew something was up. This mouth accessory has become somewhat of a status symbol in Hollywood, allowing good girls to show their inner edge. Miley Cyrus hasn't been afraid to show off her grill love, either; she's often seen out wearing one of her multiple sets.
But those two aren't the only ones who love their grills. Rihanna rocked a small, cross-shaped grill at the VMAs, too, while Beyoncé Knowles rocked a set on her Tumblr. But the real shocking grill girl is Madonna, who showed off her gold piece while out and about in Italy. Does this mean grills are becoming less gangster and more girlie? We're not sure, but what do you think of the trend?
Vote on all of our MTV VMAs polls here!