Keith Campbell Releases Second Book
Hairstylist Keith Campbell on Finding Your Next Style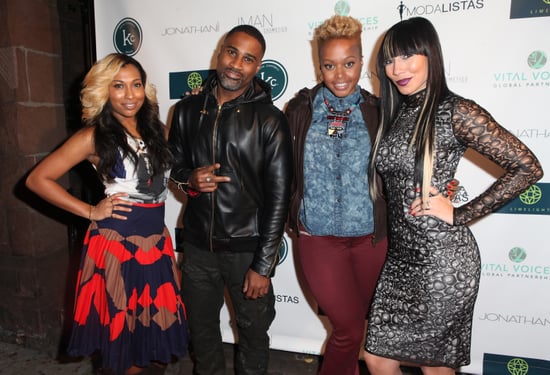 Celebrity hairstylist Keith Campbell (of The Hair Architect Show fame) is releasing his second book, Decide to Be Beautiful ($25), a project that is surprisingly devoid of hair. The coffee table book is a compilation of inspiring poems set alongside colorful illustrations. "Books like this need to be in our industry because we can become superficial. Let's go back to the roots, to the basics," he explained at the publication's launch last night. "There is nothing wrong with looking good on the outside, but make sure you have that purpose."
It's clear he has similar advice for life that he does for choosing your next hairstyle. "I say play. Have fun with it. Make it exciting maybe even a little bit risky," he suggests. "Then live with it for a while. If I'm going to do it, I'm going to commit to it."
Campbell's star clients range from Estelle to Rihanna. And a few hit the red carpet to celebrate his accomplishment, including singers Chrisette Michele and Melanie Fiona. Campbell finished out the night with a live styling performance set to electric violin. The book will be available for sale on Keith Campbell's website beginning Nov. 1.