Kelly Osbourne's Makeup From the 2010 Emmys
Get Kelly Osbourne's Emmys Makeup Look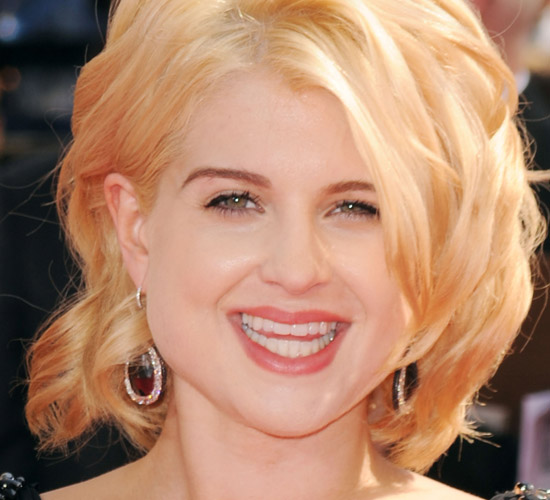 Kelly Osbourne looked stunning at the Emmys, showing off smooth milky skin and a fresh, youthful makeup palette. The man behind the look: MAC senior makeup artist John Stapleton, who's worked with Kelly for years. "We wanted to do something simple," he says. "I call it disheveled elegance." To find out how to re-create Kelly's Emmys look with MAC makeup, get the full details here.
Face: "Kelly has great skin," John says. "It's creamy and really pretty." To even out the foundation, he applied Face and Body Foundation and spot-concealed where necessary. To sculpt Kelly's cheeks, he applied Blushcreme in the peachy-brown hue Lilicent, using MAC's 187 duo fibre brush. "I stippled it on, coming off the hairline onto the cheekbones," he explains.
Eyes: "We were in a rush to get her out of the door, so we kept it simple," John says. Using a flat brush (MAC's 252 shader brush), he applied Blanc Type eye shadow on the lids. Then, he used 224 tapered blending brush to apply Kid eye shadow in the creases of Kelly's eyes. A minimal amount of Fluidline eyeliner in Blacktrack, applied at just the roots of lashes, defined Kelly's eyes. The finishing touch? "Tons of black mascara," John says.
Brows: "The strongest part of the look was the eyebrow," John explains. To complement Kelly's blond hair, he filled in her brows with Copperplate eye shadow. "That little bit of ash in the shadow works well." He further defined her brows with Lingering brow pencil.
Lips: John applied tinted lip conditioner in Gentle Coral on Kelly's lips. ("It's a great summery look," he says. "I like it as a blush, too.") To define the bow of her lips, he used lip pencil in Hover.