After five minutes of talking to Kelly Rowland, it was clear that if she weren't a Grammy Award-winning singer, she'd be the woman you love to watch on YouTube. You know, the one who is constantly doing product hauls and DIY [1] reviews. Kelly told me all about her beauty trials in a recent interview including the at-home hair color misstep that resulted in her current bob cut (oops). Actually, the singer is kind of a beauty klutz. But it's so damn endearing because it's real (translating those hair color boxes can feel like translating another language)!
As the 2014 "Fabulista" for Caress (aka the brand ambassador), Kelly is encouraging women to freshen up their beauty and fashion routines this season. "We make the rules when it comes to style," she said. "We start the trends." Kelly also showed off the new body wash scents for Spring, like her favorite, Juicy Escape [2] ($5). Keep reading to find out why Kelly checks four bags of toiletries when she travels and the one beauty essential she steals from her fiancé.
On Her Biggest Beauty Mistakes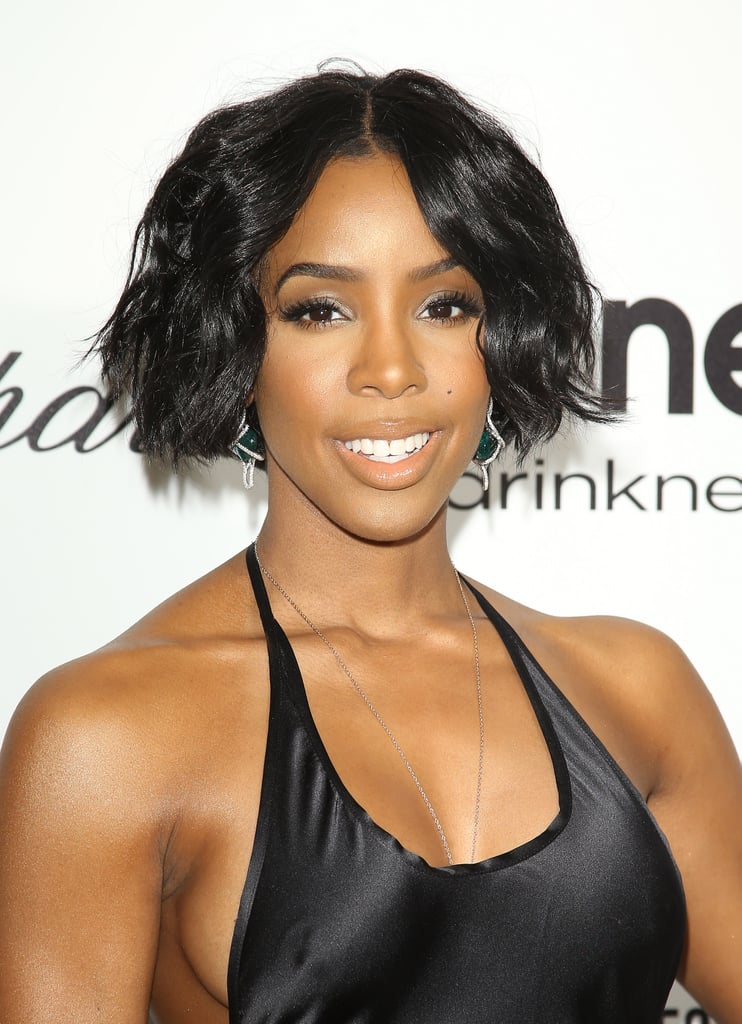 POPSUGAR: Tell me all about your new haircut. What made you do the chop?
Kelly Rowland: Here's the dumb thing. I did my own color, and it was just black. I thought it was a rinse, but it was permanent color. That was the dumbest thing I think I've ever done in my whole . . . no I'm lying. It's one of the many dumb things I've done in my life.
My hair had grown so long, and I was really happy. The next thing I knew my hairstylist is cutting all my hair off. I remember rinsing the color off, and then pulling it out — all this hair just unraveling, disintegrating right in my fingertips. When stuff like that happens, it's hair! Cut it off, it'll grow back.
PS: So, you said that wasn't your only mistake. Have you ever had any other beauty moments you regret?
KR: This one time I remember getting ready for an award show and somebody — because I had a big pimple like right on my chin — said, "Ice for five minutes, heat for five minutes, ice for five minutes, heat for five minutes." This person told me to do it for almost two hours. I did it and burned my skin. I didn't know, though! I was young trying to get rid of it. So yeah, it happens.
On Her Product Hoarding Problem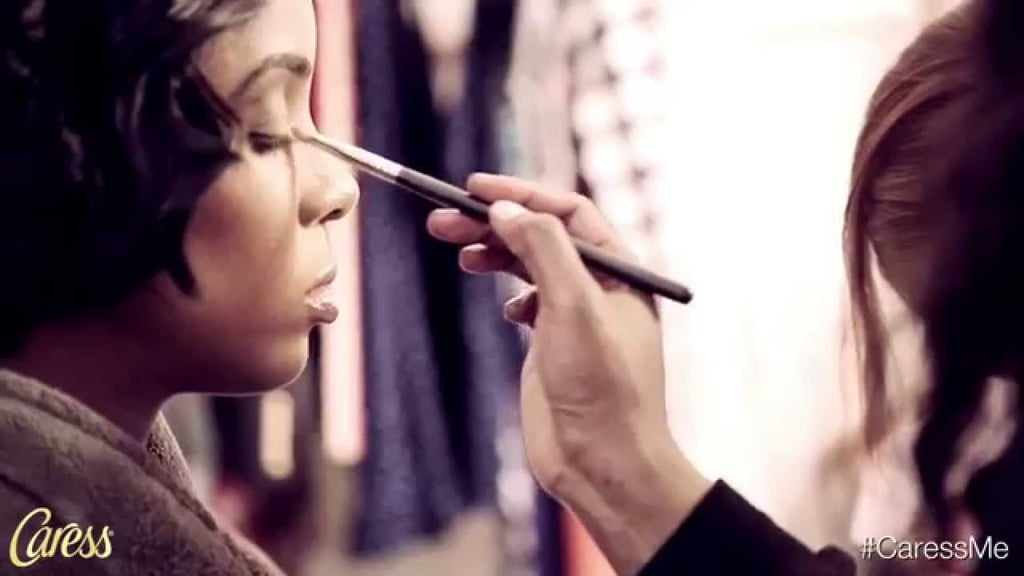 PS: And you mentioned your mom being a beauty junkie. Any fond memories of you two with products?
KR: I remember one day, walking into the bathroom after my mom got her paycheck and looking at the sink filled up with products! Like it was my toothbrush and my toothpaste and everything else. I'm like, "Mom, really? You don't need all of this." She said, "Oh, you know honey, momma gotta make sure she keeps it young."
But I get it it now! And the funny thing is when I go to her house, it's the same thing. It looks like it did when I was a kid. So she's always been obsessed with products. I don't have an obsession as bad as her, but I do love my products.
PS: Are there products that you always take with you? I know you do a lot of traveling.
KR: I do a lot of traveling, and I pretty much take the whole sink with me. I have to check the products. I check everything. I have at least — I'm not kidding — four bags of toiletries, between hair, body, skin, makeup, there's about four little things of toiletries.
On Her Fiancé and Bridal Beauty Plans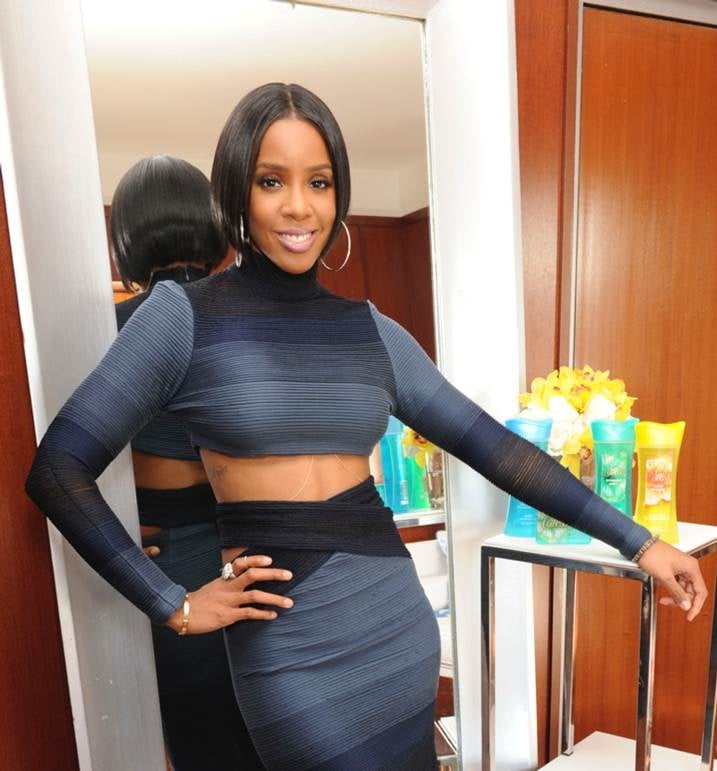 PS: You've done some amazing bold lip looks lately; do you have a go-to lipstick?
KR: Right now, not really. I just pretty much like whatever I can get to in that moment. I'm usually trying to steal my fiancé's lip balm because I like whatever that is.
PS: Speaking of your fiancé, do you know how you're going to wear your hair for the wedding [3]? Have you started planning?
KR: No and no. We're doing this so quick and in the moment. As far as we're concerned, we're already married. The only thing that separates us from being married is a piece of paper.
We would love to say our vows in front of God; that means the most to us, because we do come from very strong Christian backgrounds. We love God, and we honor that, and we want to honor our love.