Kelly Rowland Talks About Breast Implants
Should Stars Talk About Their Plastic Surgery?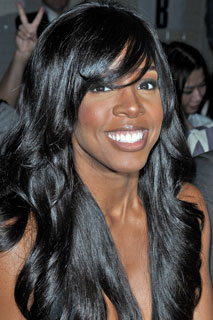 In a burst of candor, singer Kelly Rowland is talking openly about her breast augmentation. "I'm really proud of myself that I waited. That's 10 years I waited," she told the BBC. "That's 10 years I was like, 'I hate this top. It does not fit. I hate this top.'"
Recently, Kylie Minogue and Kim Kardashian have admitted that they've tried Botox, but when it comes to actual surgery, relatively few stars open up. Do you like it when they do, or would you prefer they keep that information to themselves?