Kerry Washington Scandal Makeup
Steal Kerry Washington's Scandal Makeup Look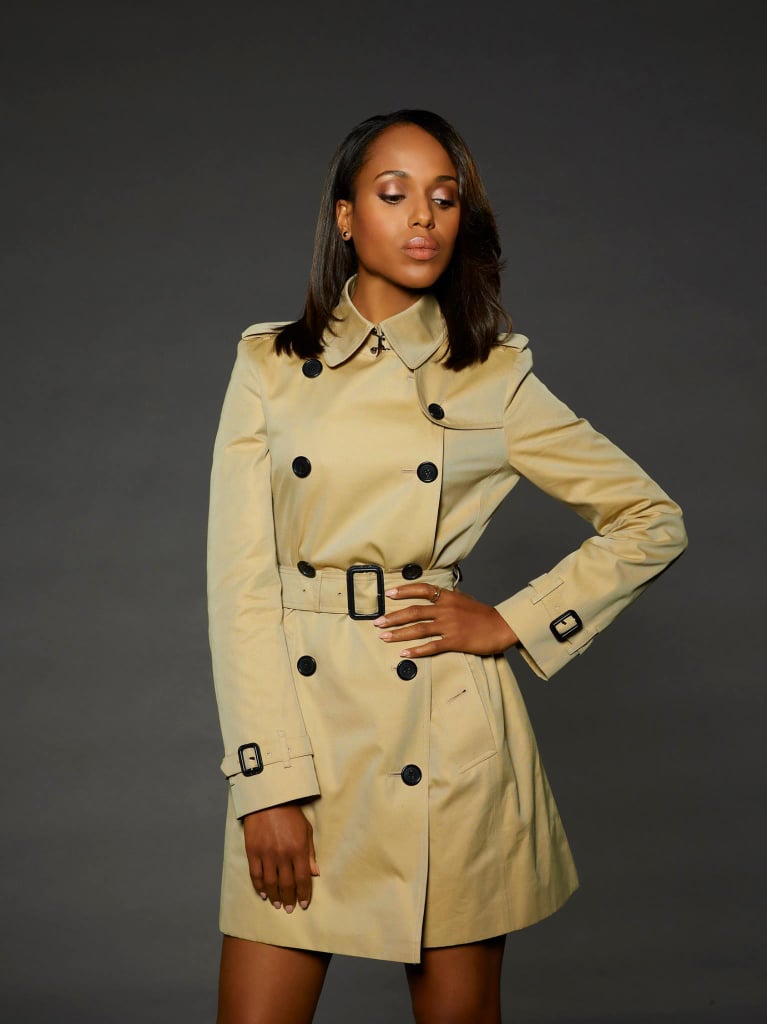 Kerry Washington (as Olivia Pope) plays a high-powered business woman on Scandal, and her work-approved makeup palette and business-ready wardrobe is simply stunning. In fact her palette is so easy to do at home, you'll want to wear it every day. You can see more of her character's standout beauty moments on the show, and get Kerry's beauty recommendations. But before then, see what Denise Hooper, makeup department head for the show, revealed about getting Olivia's signature look when you read more.
Get the Look:
Getting Olivia's no-nonsense makeup is quite simple. "Wearing too much makeup is a common mistake," Hooper explains. "Makeup can actually be aging, so it's best to only use foundation where needed. Add flushed cheeks, a neutral lip, a liner smudged on the top lid with mascara, and you should be ready for a day at the office."
On set, the team uses neutral shades for Kerry's eyes, followed by a touch of liner, rose blush, and foundation. At home, you can use the Urban Decay Naked Palette ($52) for similar shades. To finish, Clinique Chubby Stick in Whole Lotta Honey ($16) is applied, which the team actually uses on most of the main characters.
Behind the Bangs:
"Olivia Pope has bangs in the flashbacks to create a more youthful look, but also to distinguish her from the current-day, high-powered Olivia Pope," Hooper says. "With bangs, the cheeks and lips stand out more, so I would advise focusing on those features with a pretty lipstick or a glowy cheek stain." Try Trish McEvoy Liquid Face Color ($32).