Kiehl's New Limited-Edition Motorcycle-Inspired Moisturizer to Benefit amfAR
Kiehl's Revs Up For a Good Cause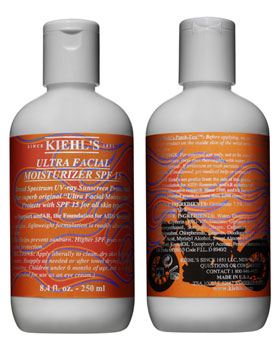 Maybe you knew that legendary actor Peter Fonda has a fondness for motorcycles. (Easy Rider, anyone?) But did you know that Kiehl's owns a collection of vintage motorcycles? Yep.
It makes perfect sense, then, that the skin care company's latest limited-edition release, a motorcycle-inspired Ultra Facial Moisturizer SPF 15 ($50), will kick off with a six-day charitable bike ride. Featuring motorcycling icons like Fonda and musician Josh Homme, the 20-person group will start their engines in San Diego on Aug. 2, concluding their trip five days later in the Bay Area.
Stopping by Kiehl's stores along the way, the pack plans to donate $60,000 to benefit amfAR, The Foundation for AIDS Research. Look for the moisturizer to rev up to Kiehl's stores in California and the New York flagship store, as well as on the Kiehl's website on Aug. 1. Even better? One hundred percent of the profits (up to $25,000) will go to amfAR.