Kim Kardashian Launches Love, a Wedding Perfume 2011-08-03 16:25:28
Kim Kardashian Would "Love" For You to Buy Her New Wedding Perfume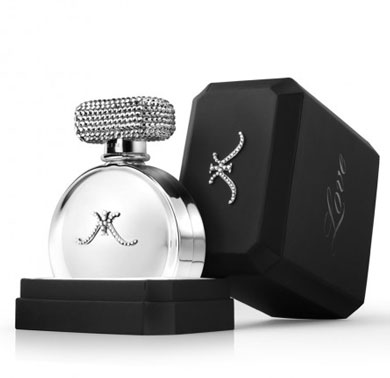 In case you've been living under a rock, Kim Kardashian is about to tie the knot. And as you likely already know, Kim has two celebrity fragrances under her belt. Do you see where this is going?
That's right: Kim is adding to her fragrance library and has just released a limited-edition wedding fragrance dubbed Love by Kim Kardashian ($100). Of the scent, she said it represents "the enduring beauty of building a life with your other half and watching your love grow, each and every day."
Only 1,000 bottles of the perfume have been made. That's one for Kim to wear on her big day (of course) and 200 for her bridal shower. If you're counting, that leaves just 799 for the rest of her fans. Will you be making a mad dash to get your hands on the scent, or do you think selling your own wedding fragrance is too commercial?