Kristen Stewart and Joan Jett Hang Out at Sundance
Have You Ever Had a Hair Idol?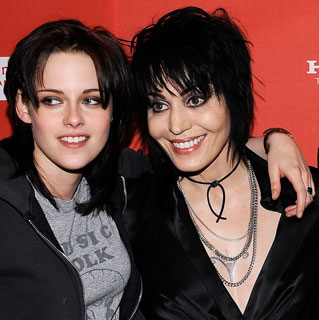 Seeing this super cute pic of Kristen Stewart and Joan Jett hanging out together at Sundance got me thinking about the year I spent in junior high trying to look just like Joni Mitchell. I totally idolized her, so I tried to transform myself into her. Granted, Kristen got paid to look like Joan for The Runaways, but she's continued to rock Joan's look long after the end of filming and clearly looks up to her. What about you? Have you ever loved an artist or celebrity so much that you tried to get her whole look?