Kristen Wiig Red Lipstick at Anchorman 2 Premiere
Kristen Wiig Proves That Yes, Redheads Can Wear Red Lipstick
As POPSUGAR editors, we independently select and write about stuff we love and think you'll like too. POPSUGAR has affiliate and advertising partnerships so we get revenue from sharing this content and from your purchase.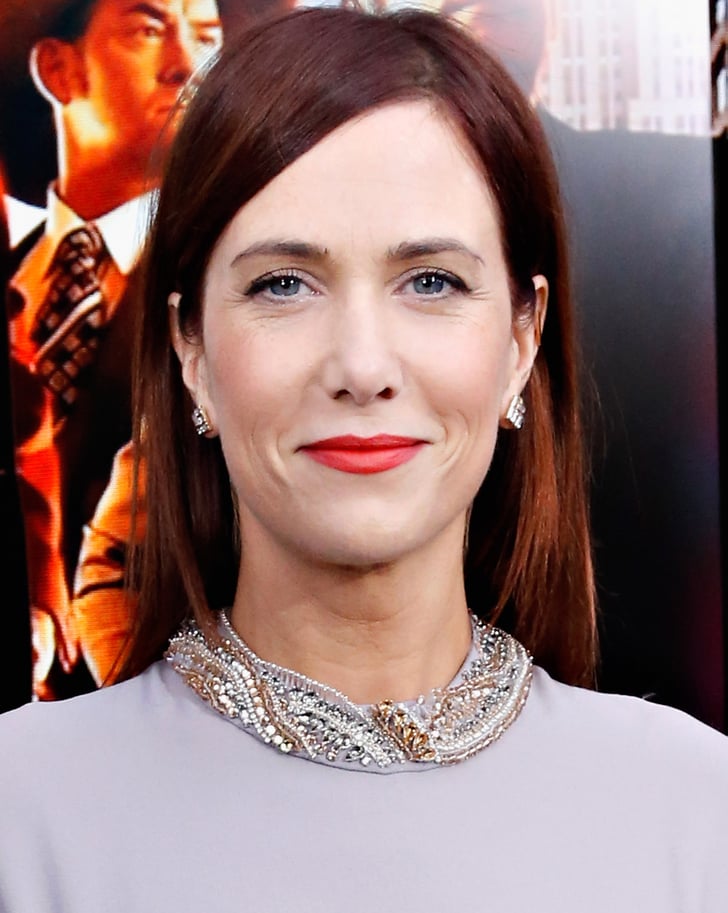 Last night Kristen Wiig sent a clear message on the Anchorman 2 red carpet in New York: whoever started the rumor that redheads can't wear red lipstick was clearly missing the boat. Kirsten recently brightened up her dark brunette color with burgundy highlights. And for the premiere last night, she wore a bright crimson shade of lipstick that was a complement to her hair color, not a distraction. "Anyone can wear a red lip — especially redheads," Neil Young, senior artist for MAC Cosmetics, says. "Still, it's important to remember that there are as many textures and shades of reds as there are types of redheads."
So how does one decipher which shade of red works best for them? "Often times, the depth of your red hair can help determine the best crimson shade for you. Those with deeper auburn tresses can wear true reds, like MAC Rubywoo or Russian Red," Young advises. If you have brighter red hair, go for a shade with an orange base. And if your hair is more copper? " Copper redheads look great in those shades with cooler undertones." Kristen clearly isn't afraid to break the red-lip rule, but with her track record of picking offbeat roles, we can't say we are too surprised. Shop our favorite red lipsticks for fiery-haired ladies below.