Labor Day Beauty
Labor Day Beauty: How to Beautify in the Sun, on the Sand, in the Surf, or on Your Sofa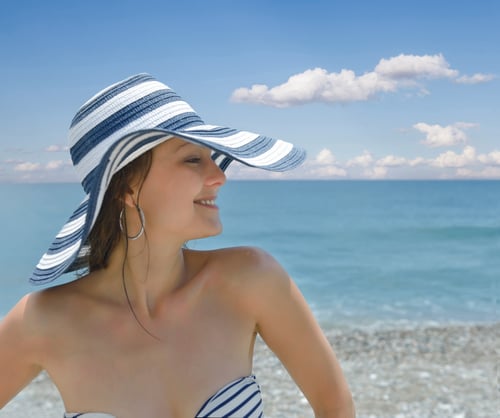 Alexis Wolfer, author of the popular blog The Beauty Bean, is partnering with POPSUGAR Beauty to bring you her favorite trends, beauty tips, and how-tos in a series of nine posts.

Whether you're laying out or laying low this Labor Day weekend, make sure you're beautifully prepared. Whether you favor the sun, sand, surf, or sofa this weekend, here are some of my quick beauty tips to ensure you're protected and pampered all weekend long!
Sun. Want to bask in the last of Summer's rays? I'll save the "sun causes wrinkles and worse" memo for another day and let you live this one up. But please, practice safe sun. Be sure to apply at least a shot-glass-size amount of SPF 15 or higher to your body and a full tablespoon to your face, neck, and décolleté. And reapply, reapply, reapply! And after you're done in the sun and preparing for dinner, be sure to apply face makeup that works double-duty to help keep your skin hydrated.
Sand. Who doesn't love a day lounging beachside?! If you're heading to the sand this weekend, though, be sure to beautify well in advance. A quick shave or exfoliating scrub pre-beach can leave your soles sore and pores open, respectively, leaving your feet more sensitive to the hot sand and your skin more likely to sting from the rough sand.
Surf. Splashing around never hurt anyone — but it does hurt your hair! Whether you prefer the pool or hitting the waves, your hair will suffer the effects. Think of your hair like a sponge, absorbing whatever you dunk it in. Chlorine or salt, pick your poison. Your tresses aren't destined for destruction, though. Instead, head to the pool or beach with wet hair! Much like a sponge, your hair can only absorb so much. Drench it with filtered tap water and it won't suffer the consequences! And, while you're at it, make sure your makeup — especially your mascara! — is water-resistant.
Sofa. Laying low and lounging out this weekend? You're probably the luckiest of us all when it comes to beautifying! Plan a DIY spa day (I love using full-fat Greek yogurt as an easy, all-natural face mask for all skin types) and take yourself to a nice dinner. And, while you're at it, experiment with Fall's best makeup trends so you know what works for you and what you'll want to rock come Tuesday! From colored eyeliner to cream eye shadows, peach blush to plum lips, take this time to play with makeup like you used to when you were a kid. It's fun. Trust me!