Lacquerous Nail Polish Rentals
Lacquerous Lets You Rent Polishes — No, Really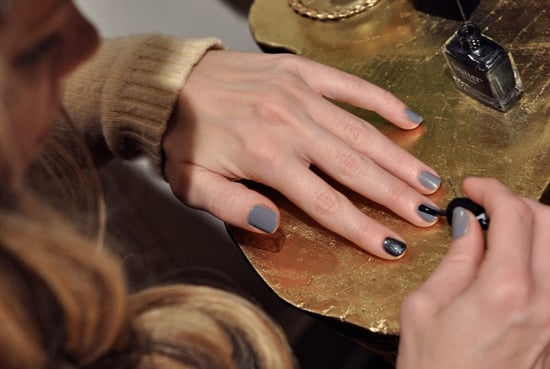 How annoying is it to spend beaucoup bucks on a trendy polish hue, only to be disappointed the second you swath your nails in it? Or perhaps you've bought a polish, used it twice, and then watched it slowly separate on your shelf as it went bad. Well, lucky for you, home delivery just got a lot more glamorous. Lacquerous is the latest innovation in online luxury rentals.
In the same vein as Rent the Runway for your party dresses and Netflix for your romantic comedies, for $18 a month, members who join Lacquerous are able to rent three polish hues a month. Use them a few times, drop them in the mail, and you get another three at your doorstep. The site carries a whole host of polish brands, too; everything from Chanel to Tom Ford to Butter London.
Is there a downside to the seemingly heaven-sent Lacquerous? You're only allowed to apply each shade three times in a month, and the company closely monitors the lacquer levels in the bottles. But if that's the only caveat in the whole deal, many are sure to overlook it. And as for germaphobes, the company assures the polishes are hygienic, claiming, "studies show that no bacteria can live in nail polish." Membership is by request only, so visit the site, add your name, and get ready for some seriously trendy hands.