Lady Gaga and Cyndi Lauper MAC Viva Glam Lipsticks 2010-02-10 11:04:12
Lady Gaga and Cyndi Lauper Launch MAC Viva Glam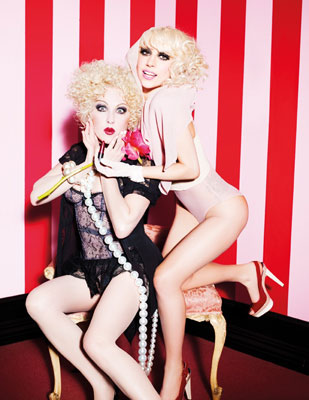 When Lady Gaga and Cyndi Lauper join forces, you know it's going to be something dynamic. Back in November, I mentioned that the newly tapped Viva Glam spokeswomen would be launching their own lipsticks as part of the MAC AIDS Fund, a charitable organization that helps to support the fight against HIV/AIDS.
Better yet? For each sale of the just-launched Viva Glam Gaga lipstick, a light blue-pink lustre, and Viva Glam Cyndi lipstick, a light coral-red luster ($14 each), every cent will go directly to the fund. And little purchases add up: Through sales of Viva Glam, MAC has raised more than $150 million to fight HIV.
As for what the pretty pair had to say about their new shades, Cyndi revealed in a statement that hers is "a really fabulous red." As for Gaga? She quipped, "It's very me — a bluish pink, great for everyday, a little bit '80s. I hope that women buy this lipstick, and honor themselves and honor the cause." Will you pucker up?
Photo courtesy of MAC