Lady Gaga in Drag at the 2011 MTV VMAs
Who Had the Best Bold Beauty Look at the MTV VMAs?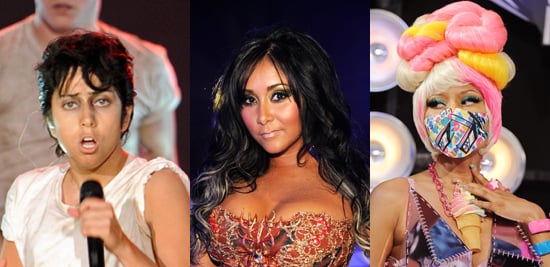 The MTV Video Music Awards are never low on drama and excitement, and the 2011 show didn't disappoint. We saw Lady Gaga perform in drag as her alter ego Jo Calderone, Snooki got all glammed up in the highest of Jersey Shore styles, and Nicki Minaj looked like a walking, talking Takashi Murakami painting. Their looks helped make the evening memorable, but who do you think pulled it off best?