Lady Gaga's Fame Perfume Ad
Lady Gaga's Perfume Campaign Is Typically Risqué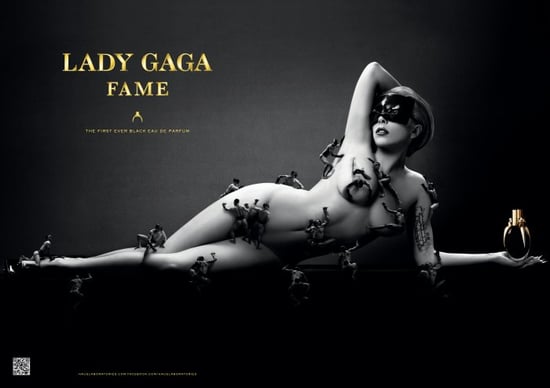 Little by little, Lady Gaga is revealing more about her new perfume — and revealing more of herself in the process. This afternoon, Gaga tweeted a preview of the campaign for Fame:
i won't lie I'm a bit nervous. its been a while since i've shared some work with you. But i'm so proud of Steven+I, we really did not sleep!
Shot by Steven Klein, who directed Gaga's "Alejandro" video in 2010, the ad leans darker than many fragrance campaigns. It's a fitting move for Fame, whose juice is black in the bottle but turns clear when sprayed. And for Lady Gaga, it's just a teaser for the bigger campaign to come.