Lady Gaga's Hair at ArtRave 2013
Blond or Brunette? Lady Gaga Is Both in One Night!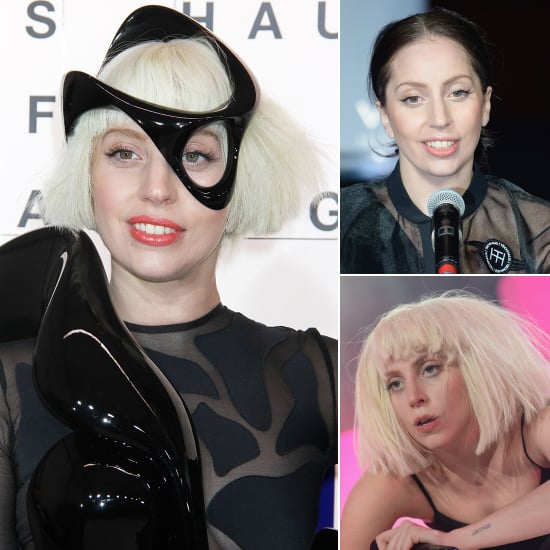 With the release of Lady Gaga's album Artpop this week, everyone is going a bit stir crazy over her antics, but we're going crazy over her many hair changes this weekend. Gaga put on a celebration in Brooklyn, and during her many ArtRave performances, she changed up her styles. On the red carpet, she wore an extrashort, platinum-blond bob wig with straight-across bangs. She complemented the look with a leather embellishment that was part mask, part headpiece. Inside the event, she was back to brunette in a slicked-back ponytail. Then, she performed in another blond hairpiece that grazed her shoulders and was styled with extra volume. It's obvious Lady Gaga will try anything once, but which is your favorite look from last night?