Lady Gaga Will Be Interning With Milliner Philip Treacy
Philip Treacy Talks About a Lady Gaga Internship and His Most Famous Fascinators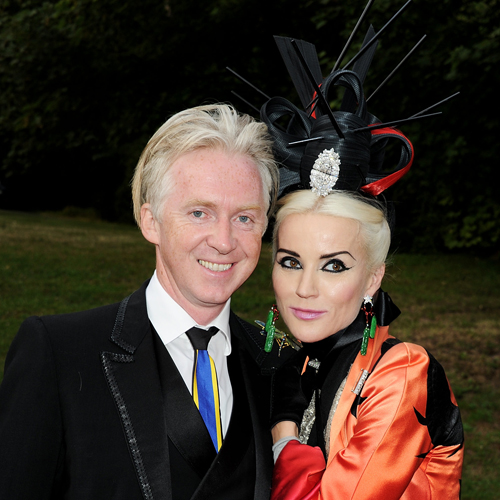 Philip Treacy has long been known for his fantastic hats and fascinators, among them the controversial headpiece Princess Beatrice wore to Prince William and Kate Middleton's wedding (you know the one). Now Treacy is talking about his design philosophy, whether Lady Gaga will be interning with him, and even "that" fascinator. To see what he had to say, just keep reading.
On whether Lady Gaga is going to be his next apprentice:
"She plans to. She's already visited me. This is what happened: one Monday morning, four burly bodyguards arrived — Lady Gaga's security team — to check out the security of the building. I looked at them as if to say, 'What?! Who is going to take a pot shot at Lady Gaga?' Anyway, she is young, talented and peculiar — which I like."
On the controversy over Princess Beatrice's royal wedding fascinator:
"I felt hurt for her. She is only 22 and there was a little bit of bullying going on. I didn't give a f*ck about 140,000 bloggers. In the future, we'll look back and think she looked wild . . . Princess Beatrice is Queen Victoria's great, great, great, great granddaughter and looks like Queen Victoria. I thought of her as a beautiful, exotic, Victorian doll. I thought I was making a hat with a bow on it."
On the death of muse Isabella Blow:
"She invented me . . . Isabella believed a good funeral is like a great wedding. But when you go, you go. You only go once. She loved this pheasant [hat]. She said, 'I want to be buried in it.' So we buried her in it."
On what it takes to wear a hat well:
"A person carries off the hat. Hats are about emotion. It is all about how it makes you feel. I like hats that make the heart beat faster."