Lady Gaga Mermaid Hair August 2013
What Was Lady Gaga's Best Look of the Week?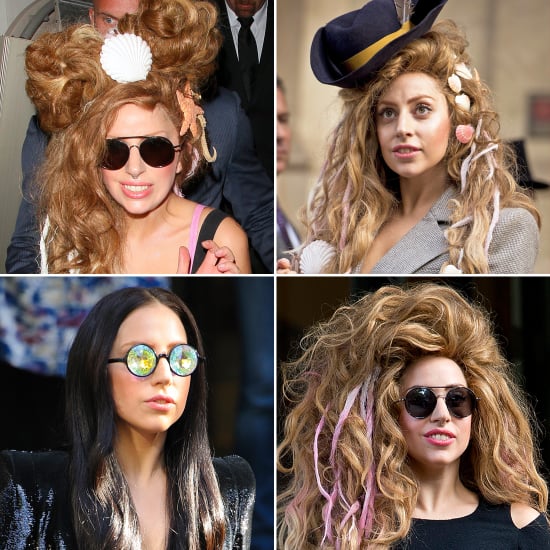 After donning several different wigs in her VMAs performance, Lady Gaga brought even more theatrics to her London street style this past week. Mother Monster was spotted on Tuesday with a revival of her signature hair bow from her "Poker Face" days. The latest version, however, kept with the mermaid theme we saw at the end of her VMAs "Applause" performance, complete with a seashell and starfish. Then on Wednesday, Gaga wore the sea nymph hair topped off with a hat. On Thursday, she stepped out with a completely new look that felt more space age than sea creature. By Friday, Gaga was back to the teased mermaid wig with an '80s twist. Gaga clearly likes to change things up, but what look did you like best?