Lady Gaga's Wildest Looks of 2010
What Was Lady Gaga's Wildest Look of 2010?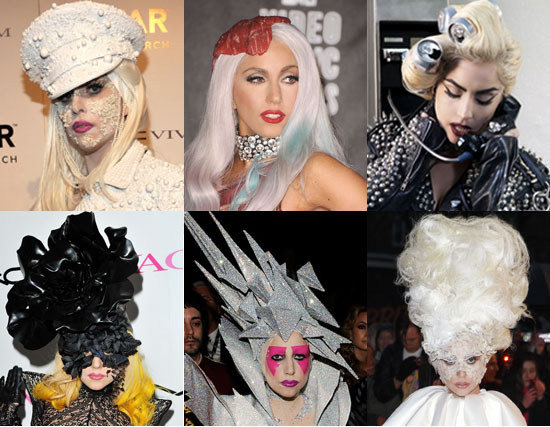 Gaga, please never ever stop doing what you do. 2010 was a banner year for the 21st century's first musical megastar, and we were all just kinda lucky to be along for the ride. I loved her Diet Coke can curlers so much that I tried them, but she had so many different headpieces, hairstyles, extensions, wigs, and various makeup styles that it's hard to choose just one. Vote on which of these looks made you say "Wow. Seriously?" the most, and if you have another one of her avant-garde getups in mind, vote for it by posting in the comments.