Lanolips Lip Gloss Review
Lanolips Glosses Are Sheeply Great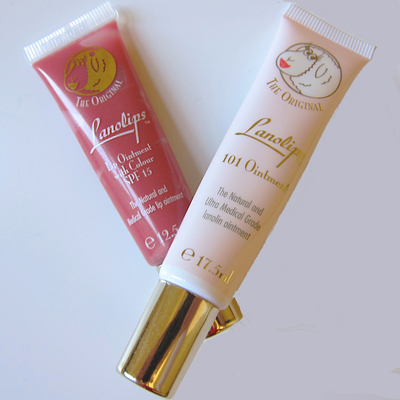 People have always used lanolin for softening hands and elbows, but for whatever reason I'd never thought about the fact that it softens lips, too.
Enter Lanolips, a cute Aussie brand known for 101 Ointment ($18), a balm that hydrates everything from dry undereyes to fly-aways. Now, it's taken its formula and created Lip Ointment With Colour ($14), which looks and tastes like a Juicy Tube, but has all the lip-healing goodness of lanolin.
It's really softening, and I've been applying the pink rhubarb shade constantly. My lips feel significantly less dry, and it's also nice that the ointment contains medical-grade lanolin, so people with chemical sensitivities may find it easier to use. I still prefer the 101 Ointment for really dry lips and general moisturizing, but for a lip gloss, this one scores pretty high indeed.