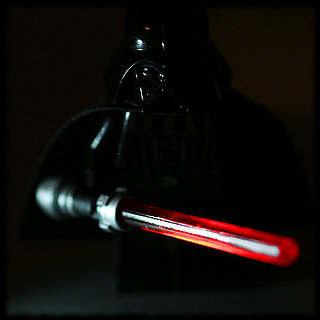 Tria is a gateway drug. Since zapping a bunch of hair with the at-home laser hair removal device, I hardly ever need to shave my underarms. It is oddly pleasing to not think about shaving my pits. (Is this what dudes feel like all the time?) While another Team Bella member has been trying the new generation of Tria for you, I've been entertaining further fantasies of a razor- and wax-free future. Tria isn't approved for use in certain nether regions, so I'm going to a pro for laser hair removal on my bikini line.
The procedure isn't cheap, and part of me cannot believe that I'm spending so much money on defuzzing myself. Then again, that's why I'm doing it. Despite the high price, laser hair removal will pay for itself in a year. Plus, I am lazy; the less time I have to spend dealing with bikini line maintenance, the happier I will be. While it's true that laser hair removal doesn't permanently eliminate all hair, it should reduce enough of it to please me.
It should also hurt like crazy, from what I've heard. Oh, joy. My first session is on Saturday, so I'll keep you posted on the pain — er, progress over the next few months. For now, ask any questions and I'll do my best to report back to you. Here's to a less fuzzy future! Now pass the Advil.
Source: Flickr User pasukaru76