Latisse Could Cure Baldness
Latisse Could Cure Baldness, but at What Cost?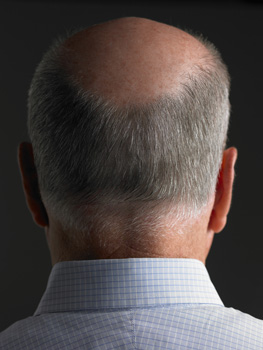 Having used Latisse on my eyebrows, I can attest that it really did (temporarily, at least) help places I'd overplucked in high school grow back in. So it's not surprising that Allergan, the drug's maker, is now using the stuff in clinical trials to see if it also works for baldness.
I would assume that it'll be pretty effective, but questions arise as to what kinds of side effects it might cause, and who'll actually be able to afford it if it gets cleared by the FDA. Right now, a month's supply of Latisse for the lashes costs over $100, and I can't imagine how much it would cost to do someone's entire head. And that's assuming people would even want to. Also, if the skin discoloration I got from Latisse is any indicator, perhaps there's a chance the stuff could end up dyeing your scalp purple-red. Regardless, this is one trial I'll be curious to see the results on. Until then, though, I'd avoid trying it for hair loss at home.