Lauren Conrad Favorite Beauty Products
Lauren Conrad on Her Signature Scent and More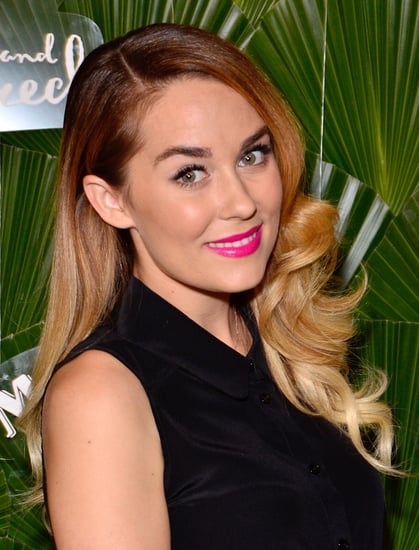 Lauren Conrad has made a business out of selling her style, from her clothing line to her website thebeautydepartment.com, and we still can't get enough of her covetable beauty looks. Lauren let us in on what's stocked in her makeup bag and what's always on her vanity.
On her signature cat eyeliner: "I use Mark. I worked with them years and years ago and I never stopped using it. I've tried so many different brands, and every once in a while I'll switch it up for a softer shade and use a light brown. Chanel does a good one, but [Mark] is my go to. It's waterproof, so it doesn't smudge!"
Her tip for summery beach waves: "I think the trick is less product. I don't use a lot of product in my hair, and also differentiating the size of the curls. So you curl inside the barrel, then over the barrel, and switch it up to give it a little bit of texture. Beach waves aren't supposed to be fussy, so you're supposed to do them quickly. They're supposed to be imperfect."
Her signature scent: "I wear Chanel Chance ($68-90). There are many of them, but I use the light pink one."
What she always travels with: "When I travel, I use neroli water ($40) — it's a hydrating thing. It's really nice to keep with you especially if you are doing a long press day to refresh your makeup. You could actually use Evian spray ($11) too, but I like this because it smells like orange blossom. I always travel with that and Egyptian Magic ($37), because every night I do a scrub to get all of my makeup off, and I slather it on after because when you fly, your skin gets so dehydrated."