Lauren Luke Interview
Lauren Luke Is Launching an App! Read Our Q&A With the Makeup Maven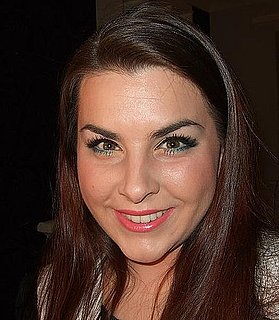 Lauren Luke — aka Panacea81 — is one of YouTube's best-known beauty gurus. Through dispensing makeup advice in a cute English accent, she's turned her hobby into a burgeoning beauty empire. After launching a cosmetics line and a book, she's gearing up to launch her first app for iPhone, iPod Touch, and iPad. We caught up with her to get the scoop on the soon-to-launch app. For the full Q&A, keep reading.
BellaSugar: What does it feel like to take what started as a hobby and turn it into a book, a makeup line, an app, and a career?
Lauren Luke: I never actually think of the whole picture in those terms. I measure things mostly by how happy I am doing them and how happy I am with the finished result. YouTube is still the most important thing that I do, and I enjoy it, although it is a constant battle to not give into companies offering money for me to promote their products. It's not even about the money. I recommend products on my channel all of the time, but I don't get paid for doing that. I'm just a girl in a bedroom having fun with makeup.
Having all of those other things, such as books and apps are nice, but they aren't important. I've turned down more offers than I have accepted. The cosmetics line I created with a team in New York was obviously an exciting opportunity for me, and yes, I am hoping to one day have a full color cosmetics range. The launch collection of five palettes allowed me an insight into the whole world of cosmetic development and all the things needed to get it to retail. I've taken on board the best parts and disregarded the rest.
I guess the short answer to your question is that I don't regard YouTube as a business, it is a hobby, and it's my baby. It's my own private sanctuary, and I don't allow anyone to tell me what content I should place on it other than the audience who watch it. Everything else is business, and yes, I do work hard on those projects to get them right. I just don't enjoy the process as much because the people you work with don't always understand your audience or your creative goals the same way you do.
BS: Why did you decide to launch an app?
LL: I do a lot of guest speaking at conferences, and I've done a couple of conferences for Google. During those presentations, you meet some really clever people, and it really brought it home to me how many people view content on their mobile phones. The technology isn't widely available to do exactly what I would like to do for mobile content, but this app is a good place to start.
BS: What was the development like?
LL: I had talks with several companies who make apps and finally settled on one company who ticked the most boxes. We spent around three months exchanging ideas and working on the overall look and feel of the app.
I spent a week in London shooting the content, and eventually, piece by piece, you are suddenly looking at a fully working app on your phone. It's a nice feeling, seeing the finished result of your hard work.
BS: What excites you most about the app?
LL: I like the idea of users having a pocket makeup artist. The great thing is you can create your own looks and share your experience using the app with your friends.
BS: Are you a big iPad user yourself?
LL: I'm a big iPhone user. I have to admit I buy most of my tech gadgets based on how they look. I thought about getting an iPad, but I'm not sure I need one. I use my MacBook Air for most of my work, and with it being so small, I can't really see a need for an iPad right now.
BS: Any hints on other projects you have in the works?
LL: For a long time I've wanted to develop my own set of cosmetic brushes. I get very frustrated with how long some things take to get off the ground. I was originally going to develop a set with other people, but I got tired of the process and opted to do this myself. It's hard work finding the time to manage a project on your own, but I'm almost there. I get a master sample set in a couple of weeks, and if they are to my liking, they should be available for the beginning of next year. I'm very excited about this because I feel these are truly my own creation.
I'm still working on my new website, which should be up and running around the same time as the brushes. I have TV stuff in the works but can't say too much about that right now. You will just have to wait and see!