Travel expert Casey Wohl*, The Getaway Girl®, says the key to a great vacation is packing smart.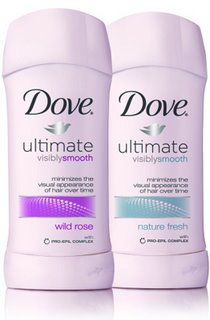 Beauty bag. Casey recommends good multitasking products like Dove Visibly Smooth because it minimizes the look and feel of underarm hair over time and provides 24-hour odor and wetness protection. She's not alone — 99 percent of women who have tried Dove Visibly Smooth would recommend it to a friend!
What to wear. "Layering is key, so pack a cardigan or jacket that can transition outfits," says Casey. Pick one color scheme and pack versatile items. "I pack dark jeans that can be casual or dressy with a change of top or jewelry."
Limit the shoes. Think through planned activities and be realistic about how many shoes to bring. "You'll do more walking than you think," says Casey, who emphasizes the importance of comfortable flats.
For more information on Dove Visibly Smooth, visit www.dove.com/visiblysmooth.
For travel ideas, tips, and prizes, visit www.girlsgetawayguide.net.
*Casey Wohl received product samples from Dove.