Leighton's Purple Lipstick, Going Nude, and More Comments From BellaSugar
Leighton's Purple Lipstick, Going Nude, and More: What Had You Talking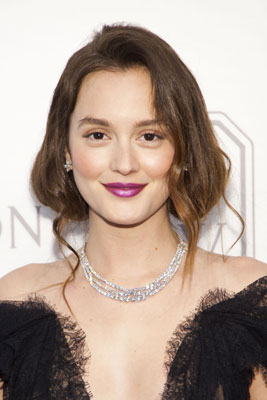 Leighton Meester's purple lipstick, going Nude, and Keshia Knight Pulliam's all grown-up look caused quite a stir! Check out some of the things you had to say.
Leighton Meester's purple lipstick was a hit, but unfortunately you thought her hair was a miss:
"Leighton looks great! I think the purple lipstick seems 2010, not 1990." — BriannaLovesKaty
"With her eyes, she needs to line the inner eye, otherwise her eyes look more puffy and bug like. Yes, purple lipstick is from the '90s rave lipsticks. Remember blue, green, and dark lavender? Purple lipstick isn't a new trend. I had a friend who wore those lipsticks around '98–'99." — retrodoll
"I think it looks good on her. Her outfit, however, wouldn't look good on anyone! Well, at least it was original." — sourcherry
For the rest of the best, just keep reading.
Some of you are thinking of going Nude:
"Oh man, I seriously love that brand. I was picked to try out that serum before it was released, and the stuff is liquid gold! I'm hooked, which sucks considering how expensive the brand is." — Advah
"I love this stuff! I have super sensitive skin, and it doesn't bother it at all. Plus it doesn't have that filmy residue that some cleaners have. Love, love, love! — snarkypants
"Never tried it, but it's now on the list! I love subtle scents in washes, and it never ceases to amaze me how man friends tend to notice the smell of my shampoo or face wash much more than my Gucci or Chanel." — Miss Bree
You thought Keshia Knight Pulliam's emerald eyes were a win:
"This look is gorgeous for girls with dark eyes, no matter their skin tone. I love it." — mmmarishka
"Little Rudy grew up so pretty!" — kastarte2
"She's a stunner and that color is perfect with her glow. Gorgeous!" — TheBestDress