Lena Horne Tribute
Bella Donna: Lena Horne
The world lost a legend last night. Lena Horne died in New York at the age of 92. Known for her elegance, talent, and style, Horne was a star of both the film and music worlds. We're re-posting our earlier tribute in her memory.
Born in 1917 in Brooklyn, Horne was dancing and singing in the famous Cotton Club at the age of 16. By the 1940s, she was the country's highest-paid African-American actress, starring in films such as Stormy Weather and Cabin in the Sky. Her career didn't come without a struggle, though; Horne was largely given secondary roles because of her skin color, and because non-whites weren't allowed to live in Hollywood, a white friend had to sign the lease on her home there. (When neighbors balked, Humphrey Bogart helped Horne combat their bigotry.) In her screen tests at MGM, Horne's skin photographed so lightly that studio executives went hired cosmetics legend Max Factor to create a makeup line for her called "Egyptian Tan" so that she would appear darker onscreen.
Throughout her life, she was a civil rights activist, working closely with the NAACP and joining the historic March on Washington in 1963. It's rumored that Alicia Keys will star in a biopic on Horne's life with Oprah Winfrey producing.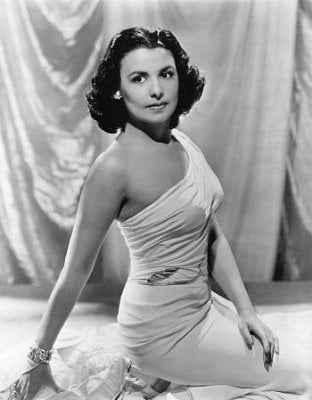 Check out a video of the stunning beauty singing her signature song when you
.