Lily Collins Vintage Hair
Lily Collins Shows Us How to Do Vintage-Inspired Hair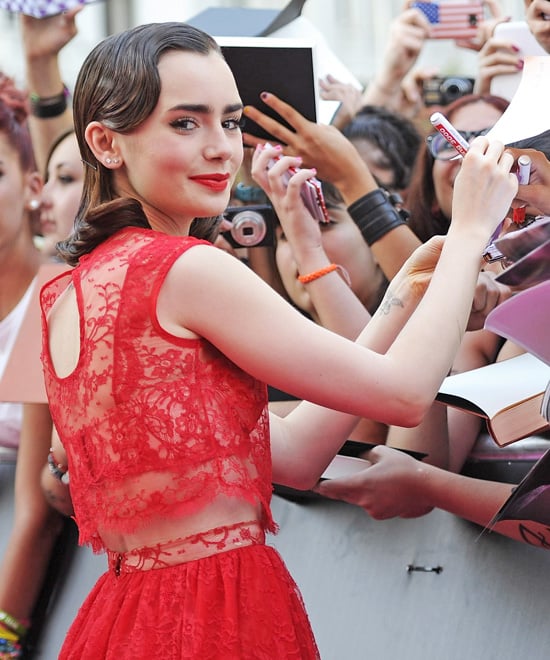 Lily Collins has been making the rounds for the promotional tour of her latest film, The Mortal Instruments: City of Bones, and she has been killing it on the beauty front. There isn't a hairstyle or makeup look she isn't afraid to try, and yesterday she went for a stunning vintage hairstyle in Madrid. "Lily wore a red lace dress to her Madrid premiere," said her hairstylist Mara Roszak. "I knew I wanted to do a classic sleek style with a '20s feel."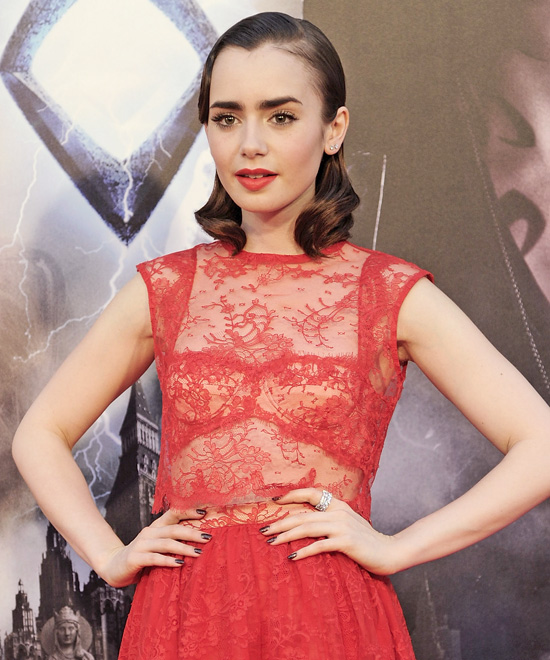 Roszak gave us her tips to creating sleek waves like Lily's. First, she started off with dry hair and rough dried Elnett Heat Protect Styling Spray into her hair to create a base that added texture and hold. After she dampened her roots with water, "I then parted the hair deep to the side and applied gel with a comb to the damp area, and created a very loose, smooth 'S' wave onto her forehead, and clipped in place to dry," Roszak explained. "The rest of the hair was then waved and set with a 1.25-inch barrel iron." To finish the look, she set everything with Elnett Strong Hold Hairspray ($7-15). "Once the hair was all dry I unclipped the hair and gently brushed out the bottom of the hair for a soft waved look and sprayed with hair spray again."
Roszak added a modern element to the look with pins. "With long black bobby pins, I created a slightly staggered look around the head, allowing the style to stay flat to the head, and also [created] a modern accessory with exposed bobby pins." She gave the hair one last does of shine with Moroccanoil Glimmer Shine Spray ($27) all over her head. Lily finished the look with flirty lashes and a bold red lipstick that matched her dress.