Lisa Kudrow on Botox 2010-01-07 06:00:11
Lisa Kudrow's Afraid of Botox but Knows a Lot About It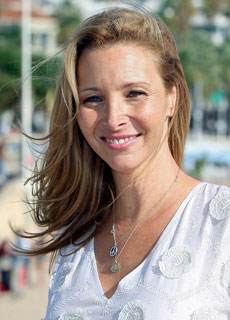 Lisa Kudrow is making an appearance as a rather blunt dermatologist on friend Courteney Cox's show Cougar Town. But in real life, she says she stays away from Botox. She told AOL that she doesn't use it and is actually afraid of it. Here are some of her thoughts on everyone's favorite form of botulism:
On the idea that Botox is something that older women get to look younger: 

Well, now women in their 20s are getting Botox. So they don't ever develop wrinkles.

On why she's leery of Botox:

Did you know it crosses the blood brain barrier? It gets into the brain. They don't know what it does in there, but they've found it in brains. Well, it's not actually botulism, it's a byproduct of botulism or a piece of botulism. But it has the same effect, just on a smaller scale. It paralyzes muscle.

On what kind of cosmetic services she'll be providing to Courteney's character Jules:

Oh, you know, giving her Botox. And I don't do that, so it looks so obvious that I don't. But the character says "I'm secure enough as a woman, that I don't inject poison into my head." But I'm actually just too afraid.