Lo Bosworth Beauty Tips and Interview About Cellulite
Lo Bosworth Talks About Challenging Cellulite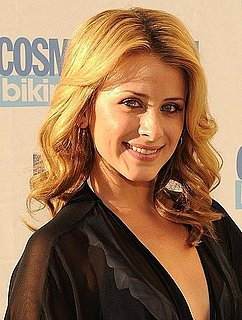 The Hills might be drawing to a close, but Lo Bosworth is just getting started. Along with sharing her relationship advice in some new ways — more on this in a sec — she's teaming up with Nivea for the Goodbye Cellulite challenge. Faithful Bella readers know that we think accepting cellulite is the best way to deal with it, but we wanted to see what the Hills star had to say. Lo and behold:
BellaSugar: So what is the Nivea Goodbye Cellulite challenge?
Lo Bosworth: It's a four-week program. The goal is to rid your body of whatever cellulite you don't want. Fitness, diet, using the product, and style — we think it's essential do to all four of those things. You'll see results in your skin tone in 10 days. The fitness and diet are essential. When you're eating healthy and exercising, you're going to look good and feel good. [See FitSugar for Lo's workout and eating plan.]
BS: OK, but something like 95 percent of women have cellulite. I always tell readers to stop worrying about dimples on their thighs, because there's no way to get rid of them. So if almost everyone has cellulite, is it really fair to say that it's a problem that needs to be solved?
LB: The verdict is out on whether you can ever completely banish cellulite, but if it bothers you and you can do something about it, why not? At the end of the day, that's what matters to me. I feel that with the program, we've included the other elements because you'll get better results. If you exercise and eat healthy for a month, you'll feel better.
To find out what's in Lo's makeup bag, keep reading.
BS: If I were to open your makeup bag, what would I find?
LB: It depends! I have a few, and they're overflowing because I love makeup so much. Shu Uemura's eyelash curler is at the top of my list. My lashes don't hold curls very well, so that's an essential. I've also been wearing waterproof mascara. I don't love the consistency or removal process, but it really helps to keep lashes curly. I use Bag Balm as hand cream. And I've been into Everyday Minerals foundation. I've always used liquid foundation, but I'm experimenting.
BS: What kind of hair tips do you have?
LB: Lately I like curly hair, but a little bit brushed out. Scarlett Johansson had that at the MTV Movie Awards. You just need a Mason Pearson brush, and add dry shampoo to the roots for body.
BS: You're a California girl. Do you wear sunscreen religiously?
LB: Always. My mom has worn sunscreen all her life, and she has amazing skin. So I followed her lead.
BS: How are you feeling now that The Hills is coming to an end?
LB: Bittersweet. It's almost like our family is breaking apart. I love the cast and crew and MTV, but I'm also glad to be moving on to new projects. I'm working on a book about relationships, which is hopefully turning into a show. And I'm launching a new lifestyle site, The LoDown, in July.