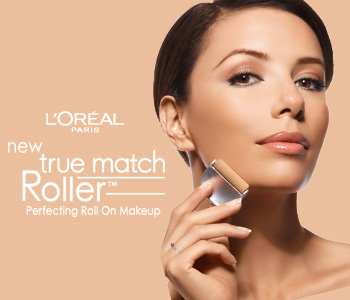 You don't need a team of makeup artists to get a flawless look.  Now, there's an easy way to achieve the professional airbrushed finish with True Match™ Perfecting Roll On Makeup. Its unique roller applicator picks up the perfect amount of product every time you use it.  The makeup rolls on seamlessly transforming your skin to smooth and polished in minutes.
Now you are ready for your close-up! The smooth, even coverage is irresistibly radiant.  The result is simply picture-perfect.
For additional applications tricks please visit L'Oréal.