Lorde's Lipstick Color | Poll
Is Rooney Mara Copying Lorde's Lipstick, or Vice Versa?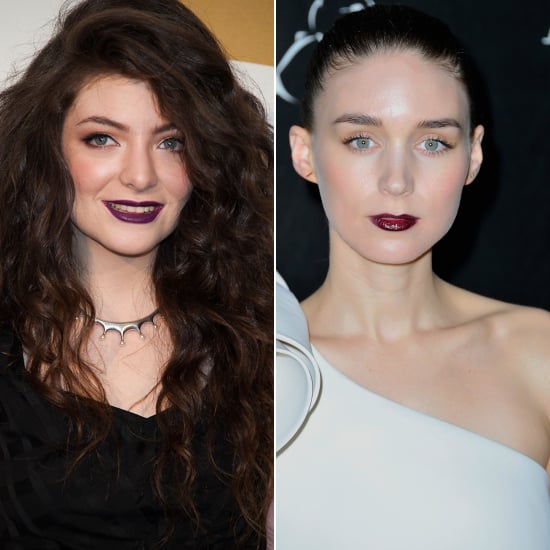 Lorde has recently solidified her spot in the world of beauty with her signature vampy lipstick, but Rooney Mara reminded us that she's always had a soft spot for this moody hue. Rooney stepped out last night sporting a shade that looked like it was plucked straight out of Lorde's makeup bag. The shade was a dark, shiny berry, which looked diffused around the edges, like a stain. To keep the focus on her look-at-me lips, Rooney's eyes were kept bare, save for a thin swipe of liner and a few coats of mascara. Lorde typically likes to keep things simple save a sexy cat eye when it comes to pairing eye makeup with her signature lipstick, which is why the two looks are so similar. But has Rooney effectively dethroned Lorde as the queen of vampy lipstick? Or does Lorde still reign supreme?