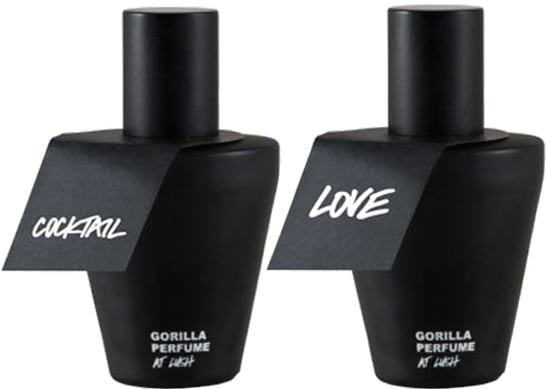 Lush has a passel of exclusive new scents that are only available online. If you're a fan of Karma or any of the brand's Gorilla Perfumes, though, you shouldn't let the being Internet-only factor discourage you from trying them, because they're pretty super. In short, here's why two of the scents, Love and Cocktail ($40 each), are worth your time.
Love, the warmer and spicier of the two, opens with an aroma of Red Hots cinnamon candies, then dies down to smell exactly like those red wax lips you can get around Halloween. Cocktail, on the other hand, starts off smelling like Teaberry gum (or sweet spearmint, if you're not familiar with the aforementioned old-timey treat). Then it gets a little oakmoss-like underneath, making the whole concoction redolent of the underside of a Christmas tree.
They're both really lovely, seasonal scents that will put you in the holiday spirit without overpowering your senses. Plus, for fragrances with such nice development, they're reasonably priced. They're also out at the perfect time, so you can switch from your regular scent to something a little cozier and more festive.