MAC Wonder Woman Collection
Get Your Magic Lasso Around MAC's Wonder Woman Collection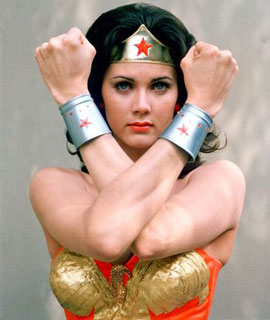 Update: Pictures of MAC's Wonder Woman collection are here!
What could be more awesome than a collaboration between MAC and Wonder Woman, you ask? Well, nothing, really, which is why we're super-excited that DC Comics and MAC just announced plans for a whole line of color cosmetics featuring Diana Prince and her sweet, sweet headband.
It won't be launching until Spring 2011, which gives us plenty of time to daydream of potential products and shade names: Amazonian lipstick, Golden Tiara eye shadow, Invisible Airplane concealer. I think there should definitely be some sort of snap-on Bracelets of Victory palette, too, but what color names and cute packaging do you think the brilliant minds at MAC and DC should come up with?