Mad Men Halloween Costumes | Hair and Makeup
Halloween Costume Idea: The Ladies of Mad Men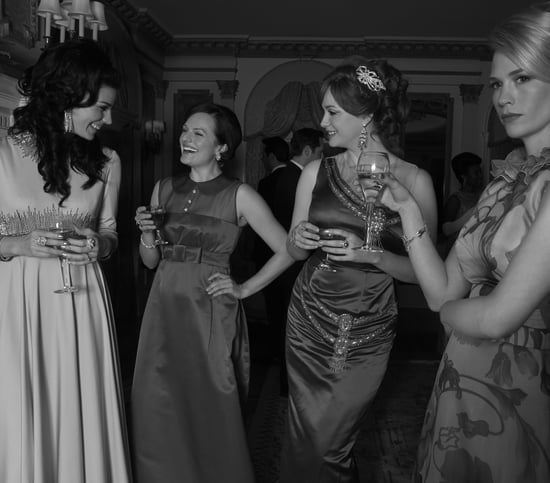 Saying goodbye is so hard to do, so why not celebrate (or mourn) Mad Men's impending departure by dressing up like your favorite female characters? Betty, Megan, Peggy, and Joan are all fantastic options for a group of girlfriends this Halloween. While the clothing just takes an easy trip to the vintage store, the hair and makeup is a touch more involved. Find out how to re-create each woman's look and decide which character will look best on you.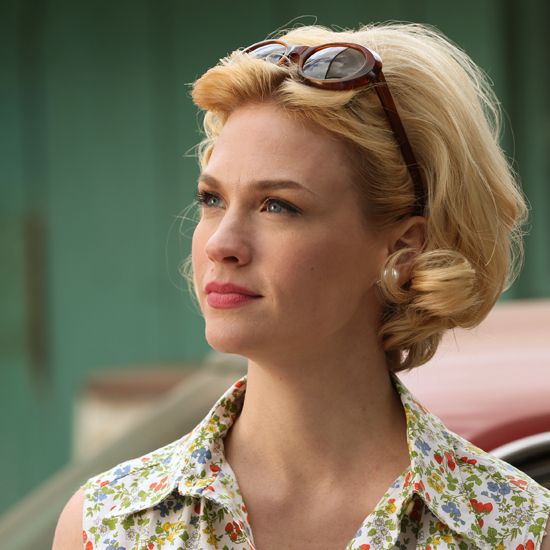 Character: Betty Francis
What you need: Pull out your hot rollers, a teasing comb, and barrels of hair spray to get Betty's signature curls; top with a satiny headband for the perfect Betty style. When it comes to makeup, keep it classy with a matte red or pink lip, flushed cheeks, and curled lashes. Finish off your Betty costume with a pair of oversized pearl earrings, press-on nails, and a cigarette (and a martini, perhaps).
Get more Mad Men costume inspiration when you keep reading.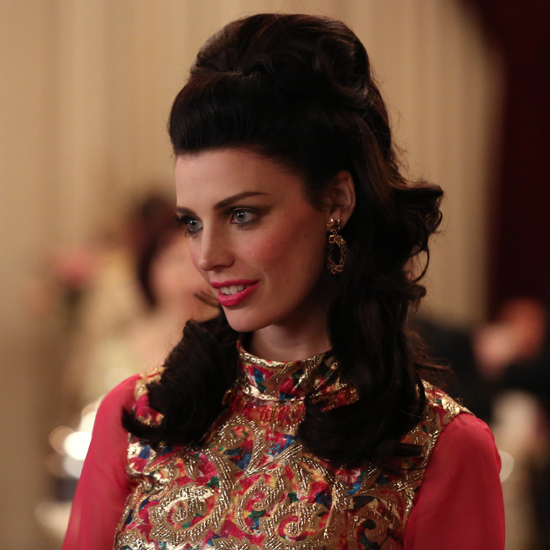 Character: Megan Draper
What you need: Don's second wife has a brighter makeup palette to go along with her It-girl status. A smoky eye and lots of eyeliner are essential to re-creating her mod '60s style, along with a bright pink lipstick and matching blush. You'll also need large-sized rollers or Coke cans to get Megan's perfectly rounded bouffant.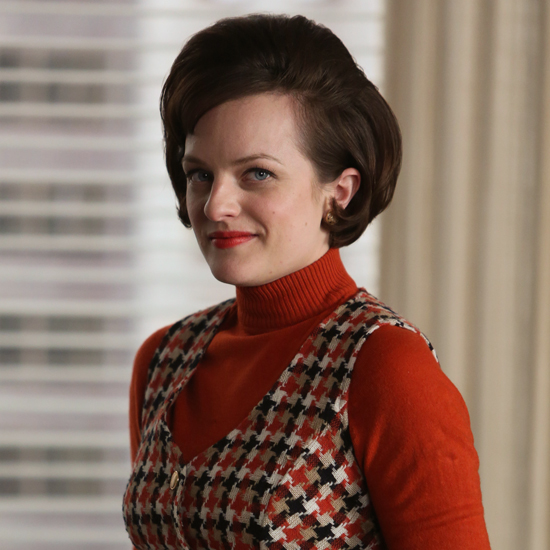 Character: Peggy Olson
What you need: Besides Peggy's plaid prints, her costume requires a short, brunette wig with a slight curl. She's come a long way from the bangs and ponytail of seasons past, after all. Add a touch of lipstick and a determined attitude, and you're well on your way to channeling everyone's favorite copy chief.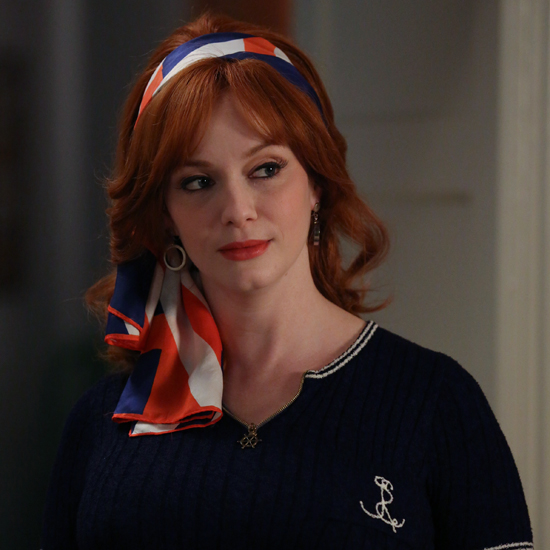 Character: Joan Harris
What you need: Unless you're already a redhead, getting Joan's red hair just right is half the battle when it comes to this getup. You'll need to arm yourself with some great hair accessories: a scarf, a brooch, or an intricate twist. Makeup-wise, reach for false lashes and liquid eyeliner, along with a muted pink or orange lipstick.