Winter is coming, and to celebrate, Maisie Williams has debuted shoulder-length, cotton-candy pink hair [1] — and we love it.
The 21-year-old, who played Arya Stark on Game of Thrones [2], posted an Instagram Story on Thursday of her with her new hair color in loosened curls, as she smiled into the camera. She still has her bangs from her last chop.
Williams had been experimenting with her hair since her departure from the show. This past August, she chopped her shoulder-length, deep brown hair into a '70s-inspired layered look with thick, straight-across bangs [3]. She's kept the bangs but traded in the color for something sweeter.
Maisie Williams With Pink Hair
Maisie Williams With Pink Hair
Maisie Williams With Pink Hair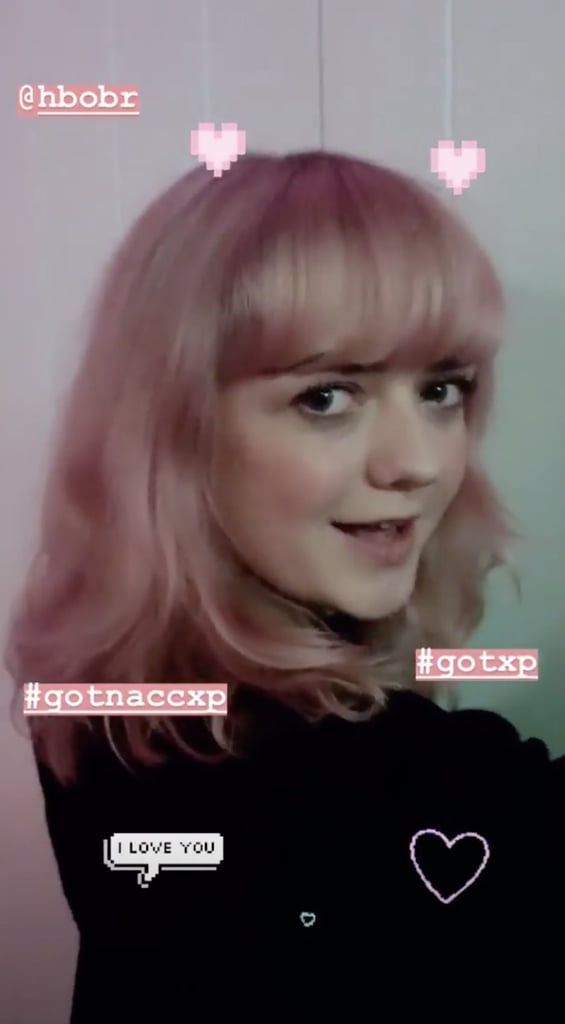 Maisie Williams in August