Makeup Artist Debbie Zoller's Staple Makeup Products
What's in Your Bag, Baby? A Look at a Pro Makeup Artist's Staples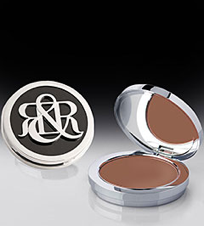 One of my favorite questions to ask makeup artists is what staples they have in their cosmetic bags at all times. The pros know, after all. Recently, I caught up with Debbie Zoller, head makeup artist for ABC's Castle, and asked her about her must-have beauty items. Find out her top picks below:


Rock and Republic Shadows: "Their eyeshadows are amazing and they come in three different pigments. There's the matte, there's a semishimmer, and there's a high shimmer."
Rock and Republic everything else: "I love their pigments; their blushes are great; the eye shadows are great," says Zoller. Also great? The gel liners.
Make Up For Ever: "I love Make Up For Ever," says Zoller. "They [the products] kind of complete the look that I've been using on the show quite a bit. I seem to go to their stuff because this season gets a lot crazier. If I thought last season was big this season's even bigger. Last season we had the dominatrix [look] and stuff, now we are going into more underground cultural things."
For a peek at Debbie's work, be sure to catch the season premiere on Sept. 22.