It's easy to look like you're wearing makeup — not that that's a bad thing — but we've all wanted to achieve that perfectly natural look, too. The catch? Most of us need a little makeup to look like we woke up looking effortlessly radiant (Beyoncé knows something we don't, obviously). Since it's National Nude Day, you can get that no-makeup makeup look with these easy tips straight from the pros.
1. Skin Care Is Key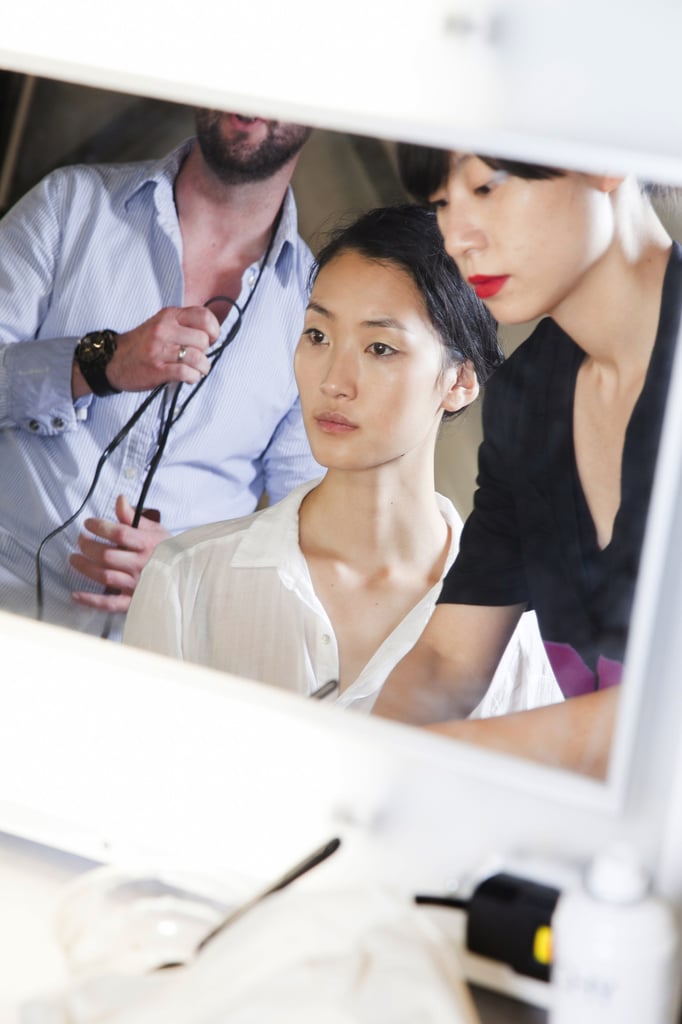 "Having great skin is a result of having a skin care regimen that works for you," says makeup artist Jeannia Robinette [1]. "One benefit of having great skin is easier makeup application," she says, so make sure you're using a great cleanser, exfoliator, and moisturizer for your skin's needs.
2. Smooth Out Flaws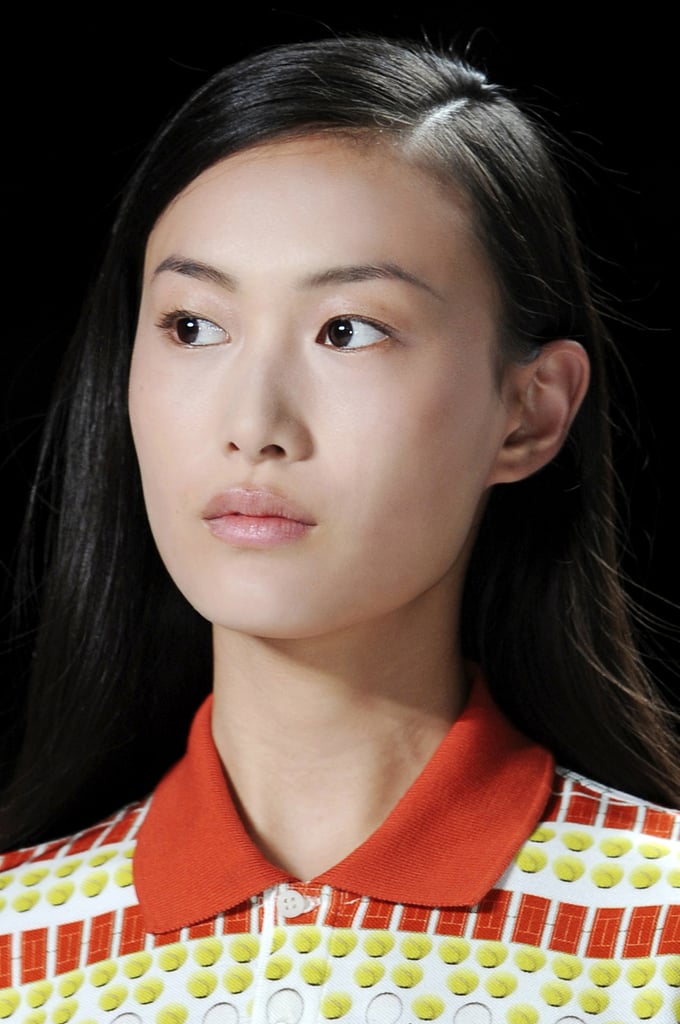 You can fake a smooth complexion. "To help provide a smooth surface to apply makeup, use a primer to cover pores and blemishes," Robinette says. She recommends Hourglass Veil Mineral Primer [2] ($52).
3. Use the Right Foundation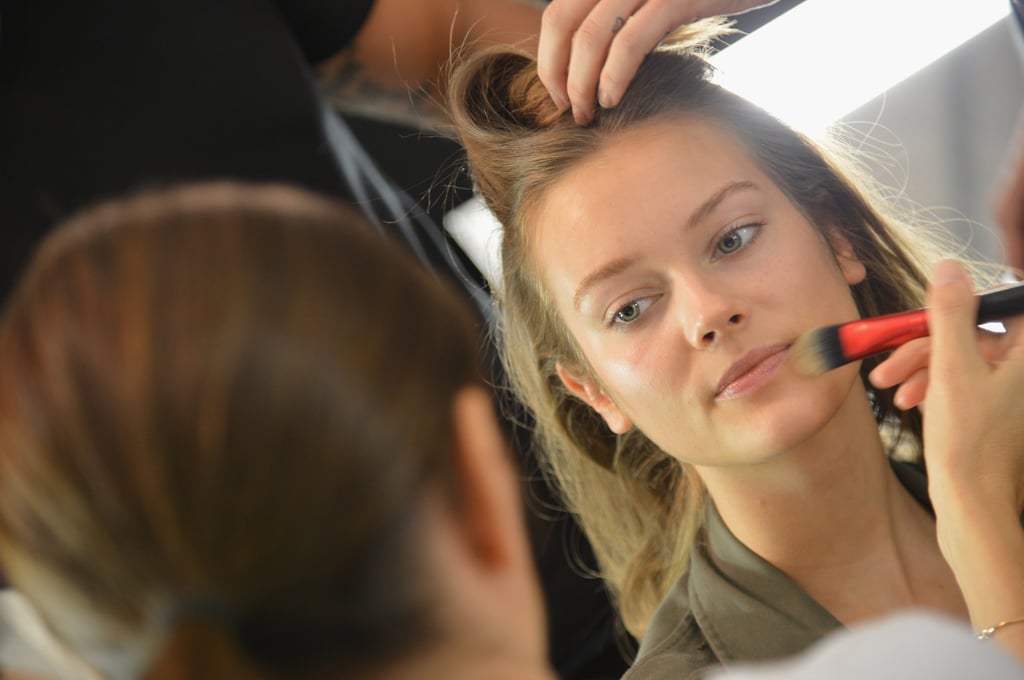 "It's a toss-up between tinted moisturizer and foundation when trying to create that no-makeup makeup look," says makeup artist Kristee Liu [3]. "If you have dry skin, then tinted moisturizer should do the trick, as it provides a sheer coverage while moisturizing at the same time. If you have problem skin, then use a foundation with a dewy finish to create that perfect skin look."
She recommends Laura Mercier Oil-Free Tinted Moisturizer [4] ($43) and Giorgio Armani Luminous Silk Foundation [5] ($62). You can also mix your foundation with a little moisturizer to sheer it down, Liu says.
4. Don't Overuse Powder
"If your skin tends to get oily throughout the day, dust a little powder on areas where you need it to set," Liu says. You can also use oil-absorbing sheets to soak up any excess oil, but remember: real skin is never matte!
5. Go Light on Concealer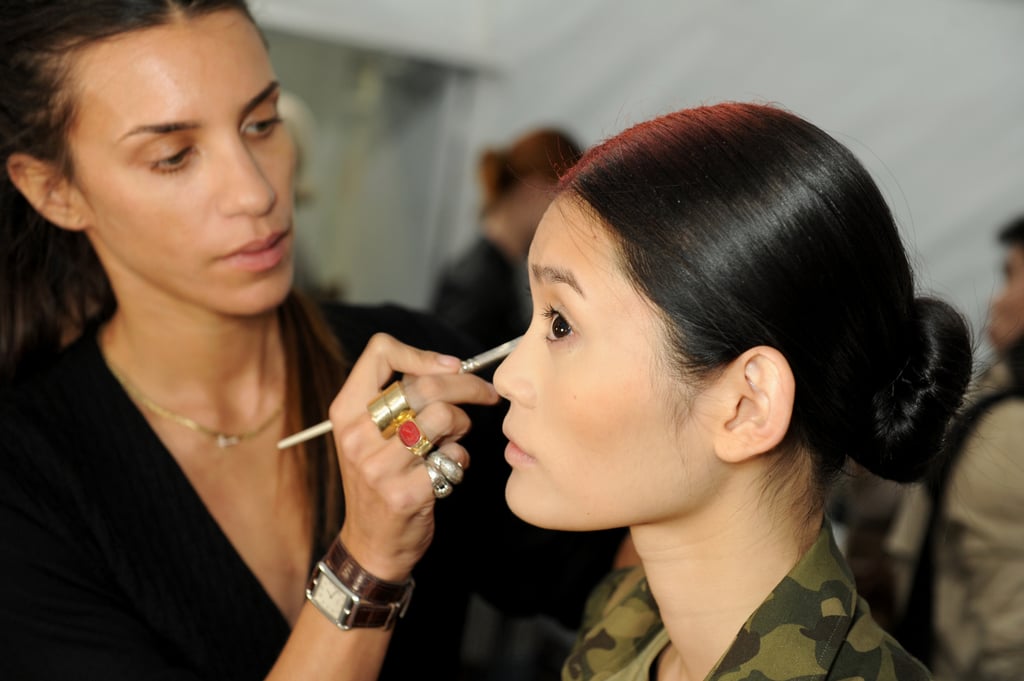 "Less is definitely more when using concealer," Liu says. She recommends pressing it in with your finger and making sure it's completely blended with your foundation for a flawless look.
To hide undereye circles, Robinette likes to use a concealer one shade lighter than your skin tone.
8. Use Cream Eye Shadow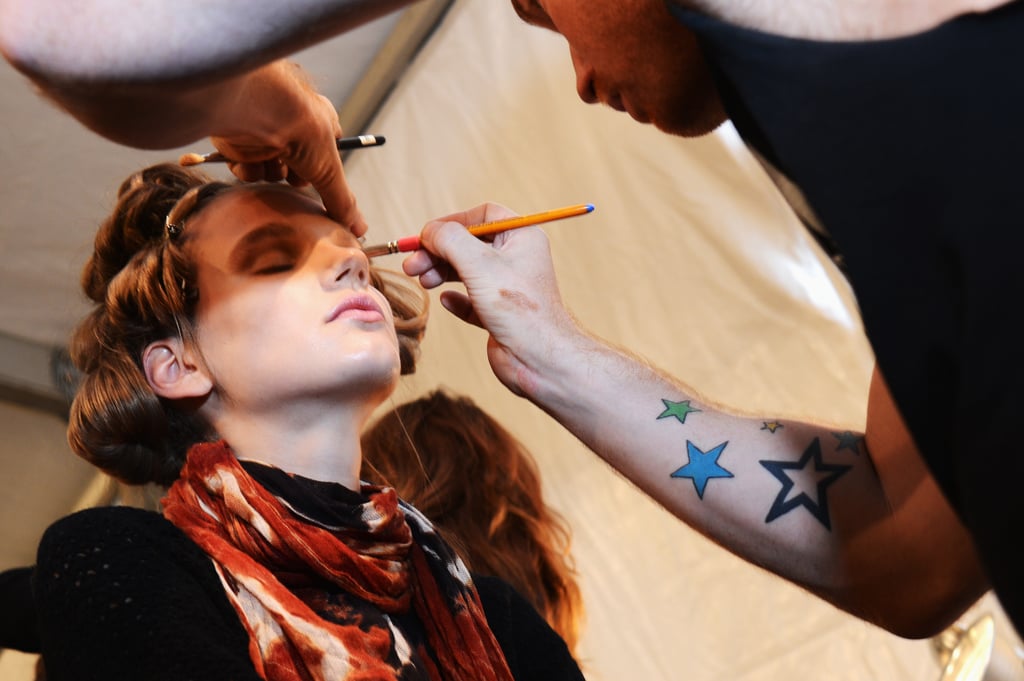 "I prefer to use cream shadows that are similar to the skin tone to create that fresh-skin look," Liu says. "Cream mimics natural skin texture the best, so you will be able to define your eyes without any obvious trace of makeup." She likes Jouer Crème Eyeshadow [6] ($20). She uses a blending brush to apply it to eyelids, smoothing it outward. The goal, she says, is to blend until you can't tell where the shadow ends and the skin begins.
6. Try Cream Blush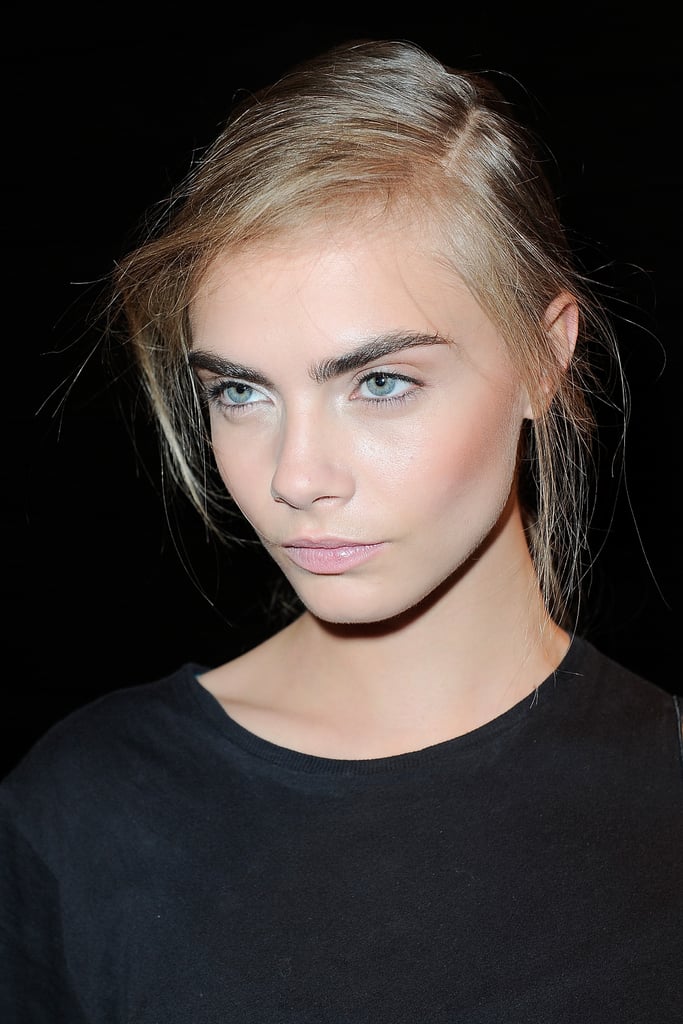 "Dab a natural pink cream blush on the apples of the cheeks to look like you've just went for a 10-minute walk," Liu says. She recommends Stila Convertible Color [7] ($25).
7. Go For Glow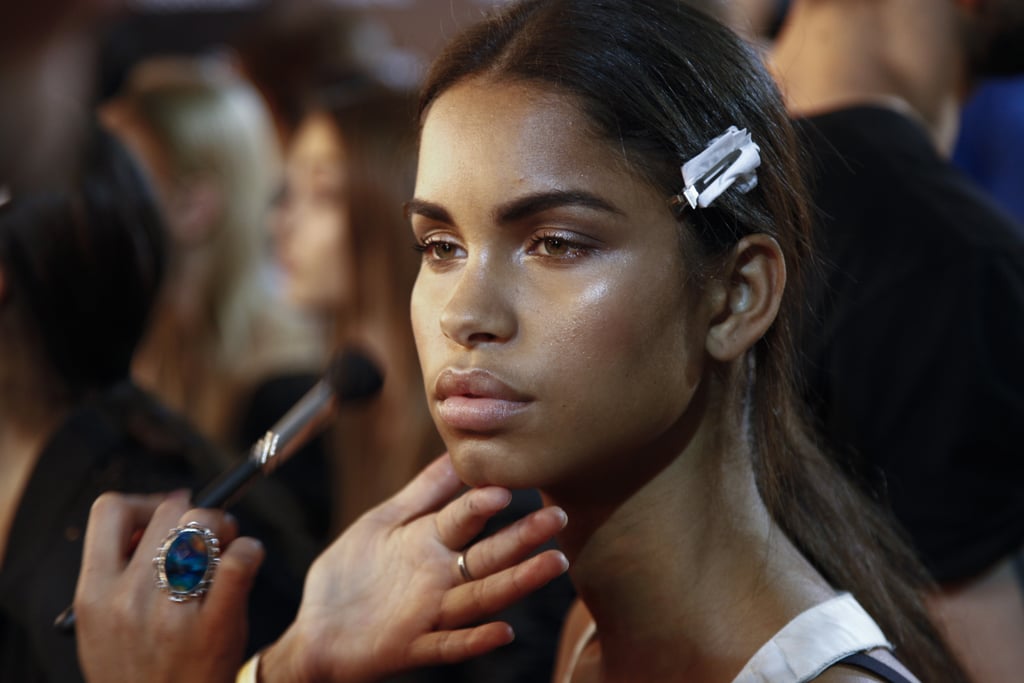 Bronzer is a great way to give your complexion a color boost. "Apply your bronzer along the apple of your cheeks, chin, and nose to add a flush of color" Robinette says. "Avoid shimmery bronzers, as they may settle in fine lines."
9. Sheer Lip Color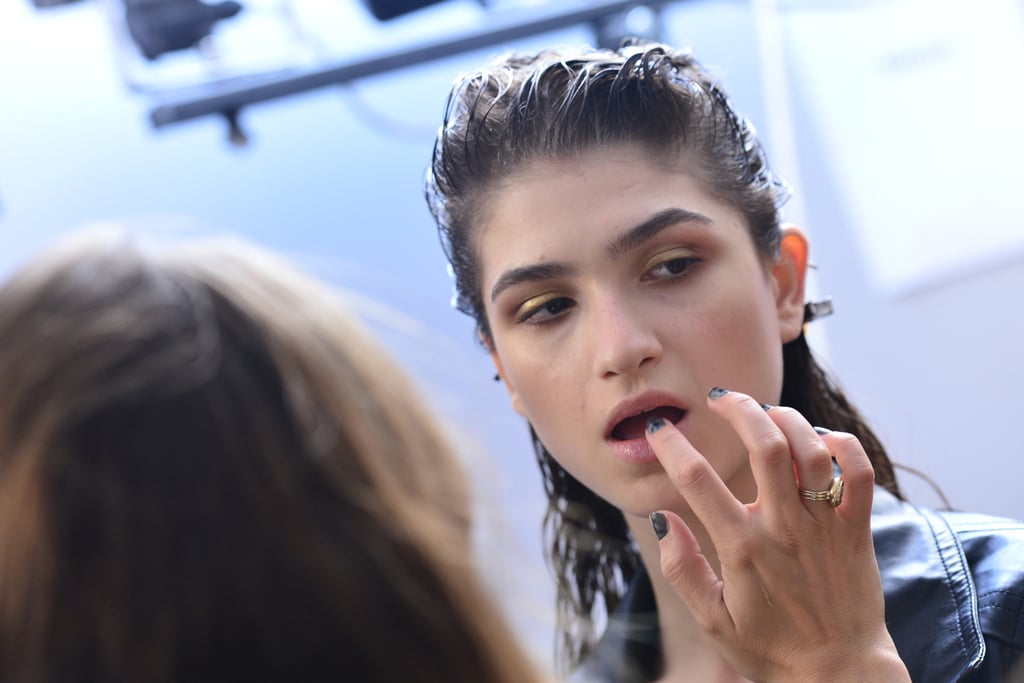 "You can definitely wear lip color," Liu says. "Just choose colors that are sheer in texture and close to your natural lip color. Use a fingertip to dab the color onto the lips and lightly press into the crevices, then blot with a tissue to get rid of excess product." Liu recommends Tarte LipSurgence [8] ($24), and Robinette likes Burt's Bees Tinted Lip Balm [9] ($7).