Makeup Counter Shopping Tips
How to Buy (Only) What You Need at the Makeup Counter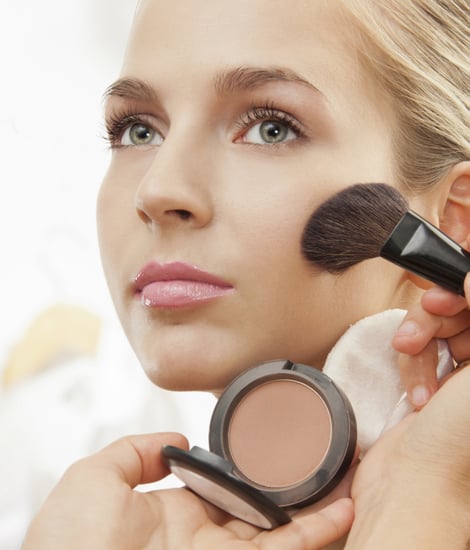 You could walk away from the department store cosmetics counter with your new signature staples or get a horrific makeover and buy stuff you'll never use. That's why we've rounded up the essential steps to avoiding the latter outcome. From how to deal with salesclerks to the cost of a free makeover, get all your makeup counter questions answered.
Do I have to buy something at a free makeover? Technically, no — but don't you tip your waitress at a restaurant? Most department store makeup artists work on commission, and their goal is to help and please you. So if you're just browsing, say so up front.
Which products are worth the makeup counter? Some products can be bought at the drugstore with excellent results. But if you're completely lost when it comes to foundation, leave it to the professionals. This way you can get your skin tone's best match and the right amount of coverage — and you'll have an idea of what to look for at the drugstore. Fragrance and lipstick can also be worth the trip. And ask the clerk which products from the line she actually uses; those will most likely be the best picks.
How much background should I give to the makeup artist? In order to get the most out of your purchases or makeover, there are a few questions you should answer. What is your skin type? What products are you using now? How much time do you spend on grooming daily? Keep in mind the counter clerk is not a dermatologist, but this information will help you get the best products for you.
Can I help myself if all the associates are busy? Feel free to browse, but don't reach behind the counter or dip your paws in makeup testers. If you prefer a self-service option, Clinique has a system with color-coordinated wristbands. You can choose to be left alone or ask for help without saying a word.
How do I avoid buying something I don't want? It can be hard to resist the sales pitch. Sidestep the temptation to overspend by compiling a wish list before you arrive — and stick to it. Be prepared to just say no to products you don't want. And if you do go overboard, remember: you can always return cosmetics items.