Makeup Looks From Life Happens
Makeup Must Haves From the L!fe Happens Stars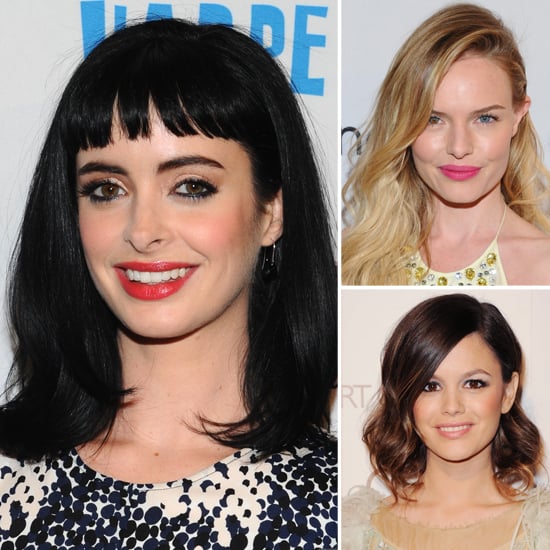 Krysten Ritter may have cowrote L!fe Happens with her best friend, Kat Coiro, but she called in a few famous friends — Rachel Bilson and Kate Bosworth, to be exact — to star in the semibiographical flick alongside her. Shot in just 17 days, the film's plot follows three roommates as they take on men, careers, and babies. Amy Nadine, head of the movie's makeup department, played a different kind of role: helping to bring each character to life. See how she converted each actress's personal preferences to fit their specific part when you read more.
Krysten (as Kim) plays a mom going for a look that's understated and unkempt, but still pretty. In real life, she loves low-maintenance beauty style, too. No lipstick or lip gloss for her; she prefers to wear lip balm, instead. The one product she won't leave home without, however, is a trusty mascara for a big-lash look. "If you leave the house without mascara, something bad will happen," she quipped.
Kate (as Deena) prefers a matte lip color in the movie. "We wanted her to look crisp and icy and cool," Krysten explained. To do this, Nadine chose a pink hue that matched her straight blond strands.
Rachel (as Laura) loves wearing eyeliner on her top and bottom lashes, and Nadine incorporated the style into the film. This rimmed eye look paired with a bold red lip look worked perfectly for her playful, carefree onscreen persona (especially in a scene where she dresses as a French maid).