Makeup Masterpieces: Mona Lisa and Marilyn Painted with Cosmetics 2011-08-23 03:06:05
What Do Marilyn Monroe and the Mona Lisa Have In Common? Lipstick.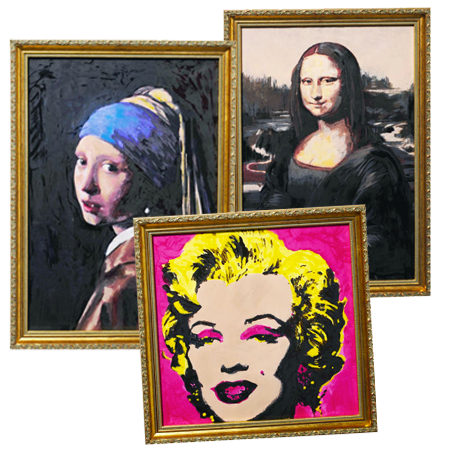 One hundred years ago this week, La Gioconda — better known as the Mona Lisa — was nabbed from the Louvre. A century later, that famous smile is making headlines through a new interpretation by artist Duncan Cargill. What's different about his take on da Vinci? Cargill created his painting, along with Vermeer and Warhol re-creations, using cosmetics instead of traditional paints. His Mona Lisa's skin tone, for instance, was made from layers of foundation; Marilyn Monroe's iconic face was made with nail polish, eyeliner, and lipstick. ("It was a bit spooky having those eyes staring at me while I blacked them out with eye pencils," Cargill admitted.) The works were commissioned by UK-based online beauty emporium Feel Unique, which is auctioning the pieces to raise funds for three cancer charities: The Eve Appeal, Look Good... Feel Better, and Breast Cancer Campaign. The auctions, accessible on Feel Unique's site, are live for the rest of the week, should you desire to add to your art collection.