Makeup Mistakes That Can Age You
3 Makeup Mistakes You Do Not Want to Make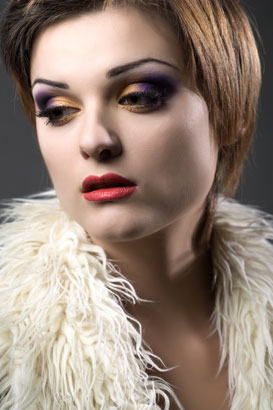 Makeup is amazing for its ability to enhance, but sometimes things can go south. The last thing you want it to do is to have your carefully-thought-out makeup application inadvertently age you. I recently spoke with Lois Joy Johnson, veteran beauty editor and co-author of The Makeup Wakeup: Revitalizing Your Look at Any Age ($14), about what kinds of makeup techniques she thinks are simply just not flattering. Find out her tips for avoiding certain makeup disasters when you read more.
1. The overly smudgy dark, smoky eye:
For a flawless way to do dark eye makeup, Johnson recommends using two eyeliners. Start by dotting on a dark liner to the base of the lashes. Then, simply go back over the line with a gel liner or dark shadow. Just by retracing the line, you'll get more intensity, help keep your makeup in place, and your lashes will look thicker.
2. Concealer and makeup overload:
An overabundance of concealer (or any other makeup product, for that matter) can look harsh on the complexion. So think of it this way: "Foundation really should do most of the work, and concealer should be an afterthought," Johnson advises.
3. Too much glitter and shimmer:
"I think glitter has its place," says Johnson, but she also notes it can be a bit much when applied to too many features. For a flattering way to do shimmer, Johnson recommends dabbing on a little highlighter on your cheeks or on the inner corner of your eyes to brighten.
To see more from Johnson, be sure to check out her advice on what three makeup items every woman needs.