Makeup Products Every Woman Needs
The Top 3 Makeup Items Every Woman Needs, Regardless of Age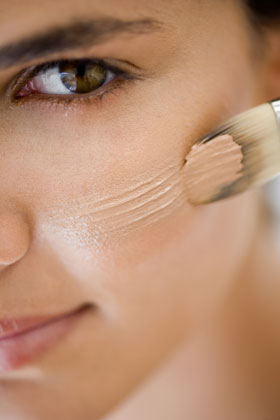 There are certain makeup items that are so universal, they should be considered cosmetic bag must haves. Veteran beauty editor Lois Joy Johnson, the co-author of The Makeup Wakeup: Revitalizing Your Look at Any Age ($13), says that there are three beauty essentials every woman should own — regardless of age. See her top picks revealed when you read more.
Primers: With brands like Laura Mercier and Smashbox leading the way, more and more women are understanding the need for these premakeup products, says Johnson. Not only do they prevent caking and creasing, but they help your makeup stay put. (And that's why practically every beauty brand carries one in its line.)
A foundation brush: "A foundation brush really makes the difference between putting on foundation and having it look like skin, and putting on foundation and having it sit on top of your face like makeup," Johnson explains. Shop foundation brushes here.
A concealer brush: "Whether you use a concealer brush to pad on opaque concealer over brown spots or over blemishes, it still gives you more accuracy and helps you to get all the angles around what you're doing," she advises. Shop for concealer brushes here and tell us: what items do you think should be in every woman's makeup collection?