Makeup Tips From Polly Osmond
Makeup Artist Polly Osmond Shares What's Hot Now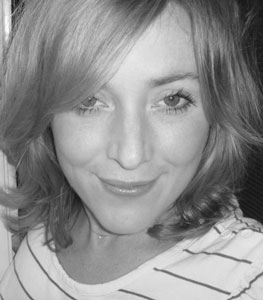 When she's not busy behind the scenes creating looks at fashion shows, makeup artist Polly Osmond plays a large role in developing Victoria's Secret's makeup line. In fact, she recently provided her input to help create the brand's new VS Pro ($8-16), a makeup collection inspired by insider tricks and backstage techniques. Now, she has a few tips to share with us, from first date makeup to what's trendy now. Find out what they are when you read more.
What are some tips for getting sweet and pretty first-date-style makeup?
"[For] first date makeup, keep it simple. Either wear a cute eyeliner and mascara and a little rosy lip gloss to keep the attention on the eyes. Or [try] some soft brown kohl to give a sexy smudge." Osmond recommends: Pink Me Up Chubby Eye Crayon in Remix ($7), a gold shade, and VS Makeup Lip Gloss in Impulsive ($10), a shimmery cherry-red, or Elegance, a similar shade that's available in stores.
Whether it's a lipstick, gloss, or eye shadow, what makeup shade feels very of-the-moment?
"Red lipstick looks good with clean dewy skin, a strong brow, and mascara." Osmond recommends: VS Makeup Perfect Lipstick in Showstopper ($12), a bright red, High-Definition Mascara in Blackest Black $12, and VS Makeup Pro Brow FX Grooming Gel ($8).
What's your favorite makeup tip that you use all the time?
"Use a cream blush to give a little glow. [Use] bright lip colors for Spring/Summer, like red, orange, and pink." Osmond recommends: Beauty Rush Poptimistic Lip Gloss in Pop Orange or Pop Magenta ($7 each or two for $12).
What are you most excited about next?
"Something I would be excited about is a spray-on tan which really doesn't come off on clothes." Osmond recommends: Beach Sexy Flawless Airbrush Instant Bronze Body Spray ($12).
Photo courtesy of Victoria's Secret