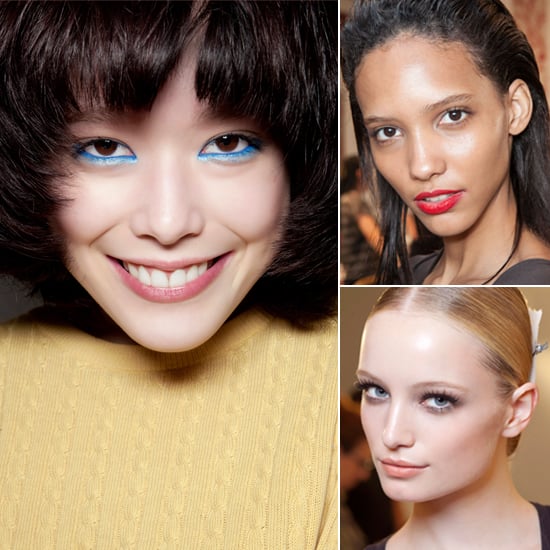 Summer makeup trends come and go, but there are a few that seem to be on constant rotation season after season. Dolce & Gabbana US National Makeup Artist Christian McCulloch shares three stylish ways to maximize your beauty look during the warm-weather months. Most importantly, they're all flattering, easy to wear, and provide a fun twist to the classics.
1. Colored Eyeliner
Whether it's kohl pencil or liquid, McCulloch says colored eyeliners are "brilliant." Not sure where to start? We like jewel-colored hues, like emerald, turquoise, and amethyst, which add a vibrant pop of color without appearing too over-the-top.
2. Bright Lips
"I also love bright lip shades," says McColloch. "I think matte lipsticks are great for this and last better in the high heat than glosses." Try matte red paired with dewy skin for a contrast in texture. "I'm loving our orange-based reds — the Dolce & Gabbana Classic Lipstick in Iconic ($32) is a favorite of mine — as they're brighter and feel more fun, summery, and somehow more contemporary." To prevent matte lipsticks from looking cake-y or dry, keep in mind McCulloch's trick: use your finger to apply tubed lipstick, and dab it onto the lips. "It creates the same effect [as with tube application] but without the cracked lips. Also, you can control the level of intensity better this way."
3. Dramatic Lashes
"I just can't help myself. This is my perma-trend." So go ahead and coat on ample layers of mascara or load on false lashes — or both. There's never a better time than the present to lay it on thick.