Makeup Tricks For Dewy Skin
5 Ways to Get Glowing, Even in the Winter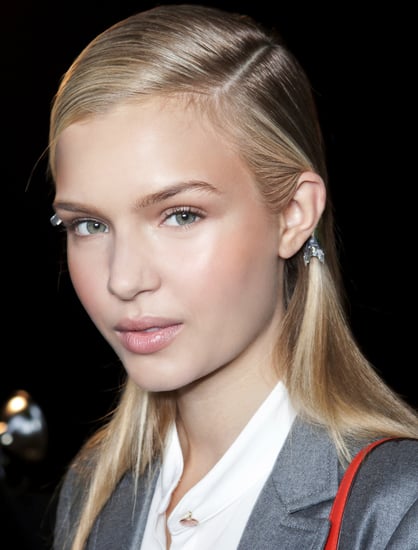 When you think of a glowing, radiant complexion, perhaps bare Summer skin comes to mind. Challenge that notion and get naturally luminous looking skin during the cold-weather seasons. It's more doable than you'd ever expect. Find out five easy ways when you read more.
Shimmering highlight: Summer has bronzer, and Winter has liquid highlighter, like Clinique Up-lighting Liquid Illuminator in Natural ($25). Dab on your cheekbones, brow bones, and even on your Cupid's bow for a brightening effect.
Mix your moisturizer and foundation: Fake dewy skin by mixing moisturizer in your foundation. You'll get a natural-looking glow that will also help hydrate your skin. Consider AmorePacific's Moisture Bound Refreshing Hydra-Gel ($100), which is a lightweight, oil-free option that will blend well with your makeup.
Shimmering eye shadow: Perfect for the holidays, add a little sparkle to your look with a shimmering eye shadow. You can go for fun colors, or try a flattering neutral that you can sport all year-round, like Stila Eye Shadow Compact in Kitten ($18).
Cream blush: Stow your powder blushes for another day. Creamy textures impart great color, but also give you an even more radiant glow. Try Benefit Cosmetics' new Fine-One-One ($30), which blends pink, coral, and a shimmering highlight in one easy-to-use stick. Just sweep and blend.
Water mist: Refresh your skin and your glow with a spray of skin-conditioning water, like Caudalie Beauty Elixir ($48).