Marc Jacobs Launches Makeup Line With Sephora
New Details: Marc Jacobs's Sephora Makeup Line to Launch in August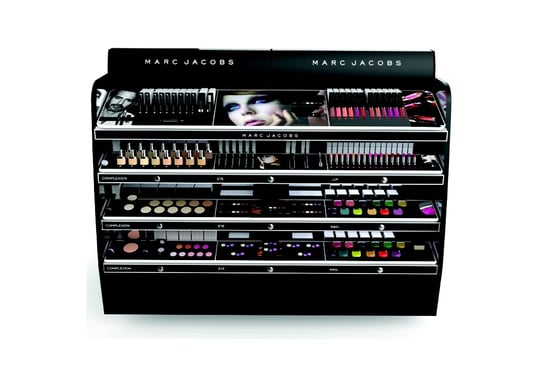 Marc Jacobs has been a busy man, and he's finally ready to release his color cosmetics line to the world. When news first dropped back in April, Jacobs seemed quite excited about his foray into makeup. "I see makeup, fragrance — everything, really — as an opportunity," he explained to WWD. "The idea of choosing a color for your lip, or an eyeliner — it's just such a delight. Anything that is part of the joy, the ritual, of getting dressed — that's what fashion's about for me."
The line will be a collaboration with Sephora and is slated to drop on Aug. 9 in brick-and-mortar stores and online, as well as in select Marc Jacobs stores. The 122-piece collection runs the gamut from blushes and lip products to blushes and eye shadows, and it's broken down into broad categories: Smart Complexion, Blacquer, Hi-Per Color, and Boy Tested, Girl Approved. Speaking of boys, Jacobs isn't leaving them out. Three products are unisex: his Lip Lock Moisture Balm ($24), Brow Tamer Grooming Gel ($24), and Remedy Concealer Pen ($39). But don't expect any nude shades in his collection. "It would be too natural," Jacobs quipped.
The collection is also going global, which is a new move for Sephora. Europe will get a taste in 2014, and it will move to China in 2015. A holiday color collection is also in the works, as well as additional core pieces for Spring 2014. "I'm surprised at how delighted I am with the results," Jacobs told WWD. "Now I want to see what the customer thinks. That's the ultimate."