Marilyn Monroe's Favorite Beauty Products
Beauty Products Inspired by (or Loved by) Marilyn Monroe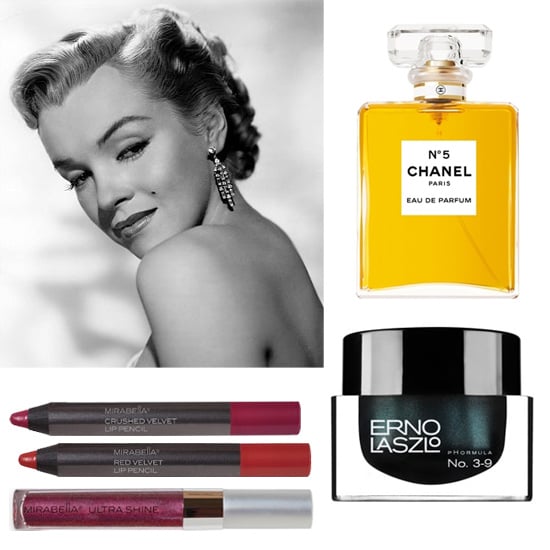 With the My Week With Marilyn film set to debut on Nov. 23, many of us have Marilyn Monroe on the mind. And as it turns out, she's inspired plenty of beauty products along the way. Mirabella Beauty's new Madame Rouge collection, for instance, features three lip shades that will make you feel (and look) just as blond bombshell as the actress herself: Velvet Lip Pencils ($20 each) in Crushed Velvet and Red Velvet and an UltraShine Lip Gloss in a shimmery berry tone ($26).
There's also CMG Worldwide's Marilyn Monroe Classic ($46), an inspired-by-Marilyn blend of peach, cantaloupe, freesia, lily of the valley, musk, and orange woods. Speaking of perfume, Marilyn famously once quipped, "What do I wear in bed? Why, Chanel No. 5, of course." And besides her classic choice of fragrance, Marilyn was also known to use Erno Laszlo's pHormula 3-9 (which was created just for her), Shu Uemura's Cleansing Oil, Yardley's English Lavender, Vaseline (reportedly), and Nivea products.
Love seeing what beauty products the stars of old Hollywood used? Be sure to check out some of Audrey Hepburn's favorite beauty products, too.